Southwire Recognized on DiversityJobs.com Top Employer List for 2020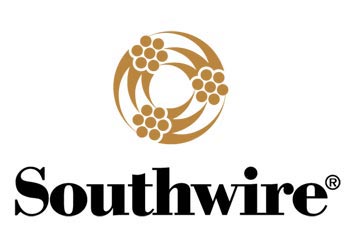 Feb 26, 2021
DiversityJobs.com is a search engine that gives jobseekers free access to more than 200,000 jobs with an average of almost 7 million site visits each month. In order to be on their top employers list, organizations have to show consistent outreach and dedication to hiring from all diversity groups, including gender, race, culture and experience.
Southwire made their overall list for top employers and was one of only 16 companies listed from the manufacturing industry. This has been made possible due to Southwire's diversity and inclusion initiative, FUSE, which fosters an environment that recognizes the value and talent of diverse perspectives regardless of gender and ethnicity. Kisha Jones, director of recruiting for Southwire, said receiving this type of recognition is very important for the organization.
"We are excited about our long-standing partnership with Diversity Jobs because they provide us with a platform to tell the Southwire story," Jones said. "They also help us to expand our talent pools by connecting us to people with disabilities, the LGBT community, African Americans, LatinX, Asian Americans and women."
To further Southwire's inclusivity mission, we also offer six employee resource groups (ERGs) including the Women's Network, Spectrum, Nextgen, TEAM, Officium and Allied. These ERGs actively promote Southwire's commitment to inclusivity by engaging group members and encouraging participation in events held throughout the year.
"As we work to become a multi-generational organization, it is imperative that we engage talent that infuses different perspectives, thoughts, and ideas into the organization," Jones said. "To accomplish this, we work to create platforms, nurture partnerships and develop resources that strengthen our diversity and inclusion efforts."
At Southwire, we believe an inclusive culture enables talent to flourish and encourages our employees to reach their highest potential. We believe that, if we strive for inclusion, diversity will naturally follow. Weaving employees into our community, regardless of their background, demonstrates to all potential candidates that they have a home at Southwire. Simply stated, Southwire wants employees to feel empowered, see diversity and experience inclusivity.