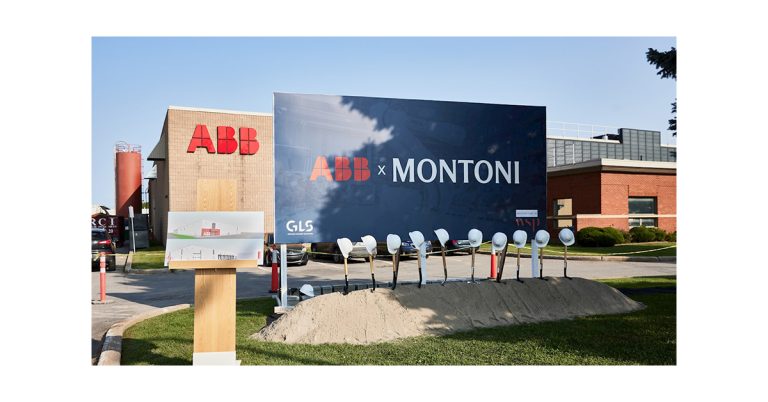 ABB is investing CA$16 million in its Installation Products Division manufacturing facility in Pointe-Claire, Canada. This enables expanded production capacity to meet the growing needs of customers from coast to coast. "ABB's investment is part of a five-year strategy to integrate new digital processes and automation across our operations," says Matthias Heilmann, President, ABB Installation Products Division. "With our customer-first approach, this enables us to further innovate our products and manufacturing capabilities to meet the specific needs of the Canadian market."
IBEW: Bill C-50 Creates 'Blueprint' for Worker-Led Energy Transition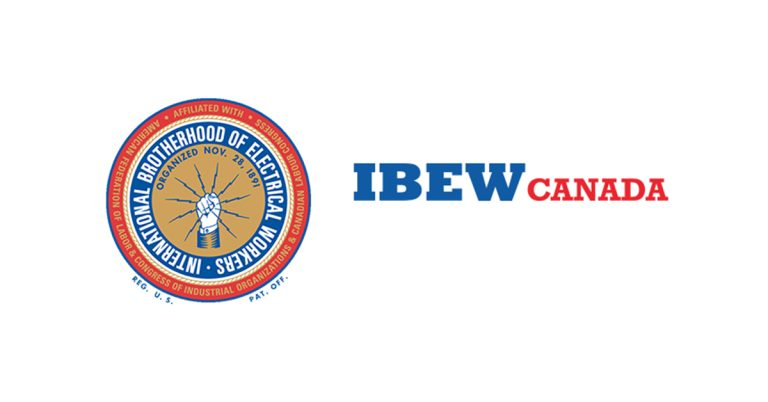 The IBEW is one of many Canadian labour unions supporting the Sustainable Jobs Act, which was tabled in Parliament on June 15 by Natural Resources Minister Jonathan Wilkinson. Known as Bill C-50, the legislation would provide job training to workers, many of them skilled tradespeople, for the transition to a low-carbon economy.
Canada is the sixth-largest natural gas producing country in the world but plans to reduce emissions by 40% to 45% by 2030 and be nearly carbon-free by 2050.
---
Electricity Human Resources Canada (EHRC), in partnership with the Government of Alberta, is launching a series of resources to address current and future workforce requirements to help ensure the integrity of Alberta's power grid – now and for future generations. Power grid stability for hospitals, grocery stores – to keep the farms and communities running… Read More…

Recently Wesco filed an 8-K with the SEC and they shared their recent Investor Overview which had some interesting information. While the company finished 2022 with $21.4 billion in sales, 41% of the business ($8.774 billion) is in their EES (electrical) group. Another 30% ($6.42 billion) is their CSS (communications) group and 29% ($6.496 billion) is in their utility… Read More…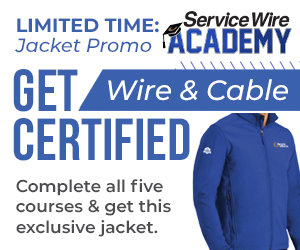 ---
ABB is investing CA$16 million in its Installation Products Division manufacturing facility in Pointe-Claire, Canada. This enables expanded production capacity to meet the growing needs of customers from coast to coast. "ABB's investment is part of a five-year strategy to integrate new digital processes and automation across our operations," says Matthias Heilmann, President, ABB Installation… Read More…

Nedco is celebrating excellence in partnership, they are thrilled to honor and congratulate their esteemed manufacturers for their outstanding achievements in 2022. Read More…
Proax Announces New WeAutomate1 Updates
Proax is thrilled to announce the launch of their brand new website updates. The Proax team has been working hard to bring you a more user-friendly and intuitive experience. With the updates, you'll enjoy faster load times, new BOM tool, and an updated design that makes it easier to find what you're looking for.
---
Taken from Graybar Canada Linkedin Post Enjoy a glimpse of the wonderful moments from Graybar Canada's recent customer appreciation BBQs! The company was grateful for the smiles and connections made with our amazing customers and vendors. They are looking forward to the next gathering! Source Read More…

Article taken from Linkedin Post Electrozad is thrilled to spotlight their Chatham Branch and recognize their exceptional efforts in cleaning up their community. The team took time to coordinate a community clean-up around their branch. This is a commendable initiative that not only helps maintain the cleanliness and hygiene around the branch but also contributes… Read More…
---
Trending Articles
Sponsored Content:
An Invention Born of Necessity: The Fish Tape
Fish tape tends to be an unsung hero of the electrician's tool lineup. It does one of the most important jobs that we are tasked with, but many of us readily admit that the abuse our fish tape endures is significant – from being dropped onto bare concrete, to being accidentally run over by our work trucks.

The basic function and purpose of fish tape has remained unchanged throughout the years, but the technology, ergonomics, and specialization have improved enormously. This buyer's guide offers a comprehensive look at the important features to consider when choosing the best fish tape for your work.

Continue reading…
Canadian Electrical Wholesaler
Published twice monthly on the first and third Thursday of every month Canadian Electrical Wholesaler is the voice of the electrical channel in Canada. The editorial focus of CEW is a solid mix of features, news, articles and product information. Key aspects are peers and profiles and in-depth best management practices ensuring every issue is read from branch level right up to head offices. Simply put we provide the need to know business information including the latest trends, new market opportunities, sales techniques and operational analysis to distribution professionals written by those who live this business and published by Kerrwil founded in 1964 to serve the electrical industry in Canada.