December 7, 2022 Legrand Canada is pleased to announce the appointment of Dave Kelly and his team at Jebco Agencies Inc. as the new adorne, OnQ, and Pass & Seymour agent for Manitoba, Saskatchewan, and Thunder Bay for the Electrical Distribution Channel, effective January 1st, 2023. For over 20 Years Jebco has represented Wiremold and Cablofil… Read More…
5 Ways EDI Helps Automate and Optimize Canadian Businesses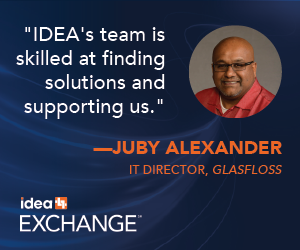 In today's marketplace, automating business document exchange is key to achieving cost efficiencies to keep you competitive. EDI (electronic document interchange) is a powerful way to lower operating expenses by transmitting electronic documents between companies.
EDI simplifies document exchange
Business partner communities are becoming more complex and diverse as businesses are working with multiple partners, connections, and platforms.
---
Real gross domestic product (GDP) edged up 0.1% in September. Growth was led by goods-producing industries (+0.3%), while services-producing industries were essentially unchanged. Advance information indicates that real GDP was essentially unchanged in October. Read More…

Lawrie Insurance Group, a Canadian insurance brokerage, is pleased to announce that in recognition of its 40th Anniversary as a fiercely independent and proud local business, it is committing $40,000 to provide direct financial support to students within the Insurance and Business Administration programs at Mohawk College. As one of the college's Premier Future Ready Companies, CEO Bob Lawrie announced the donation at an alumni reception in front of the Lawrie team, many of whom are proud Mohawk graduates. Read More…
---
December 7, 2022 Legrand Canada is pleased to announce the appointment of Dave Kelly and his team at Jebco Agencies Inc. as the new adorne, OnQ, and Pass & Seymour agent for Manitoba, Saskatchewan, and Thunder Bay for the Electrical Distribution Channel, effective January 1st, 2023. For over 20 Years Jebco has represented Wiremold and Cablofil… Read More…

The Canada Infrastructure Bank (CIB), Markham District Energy Inc. (MDE), and CIBC, announced financial close on a large-scale investment to expand clean energy projects in the City of Markham. Under the agreement, the CIB and CIBC are each investing $135 million. The financing supports MDE's expansion plans to serve new customers in the City's rapidly growing urban centres while accelerating MDE's objective of achieving net-zero emissions. Read More…
---
Schneider Electric, a leader in the digital transformation of energy management and automation, is Canada's top international corporate citizen in 2022. This designation was awarded to Schneider Electric by Corporate Knights, a media and research company committed to advancing a sustainable economy. Read More…

The Sonepar Ontario Region is proud to announce the relocation of their SESCO Central Distribution Centre (CDC) to its new location in Brampton, ON. This move has facilitated an amalgamation between Texcan's large Brampton branch and SESCO's CDC, as both businesses work together within one facility for the first time. Read More…
---
Trending Articles
Canadian Electrical Wholesaler
Published twice monthly on the first and third Thursday of every month Canadian Electrical Wholesaler is the voice of the electrical channel in Canada. The editorial focus of CEW is a solid mix of features, news, articles and product information. Key aspects are peers and profiles and in-depth best management practices ensuring every issue is read from branch level right up to head offices. Simply put we provide the need to know business information including the latest trends, new market opportunities, sales techniques and operational analysis to distribution professionals written by those who live this business and published by Kerrwil founded in 1964 to serve the electrical industry in Canada.