How Digital Transformation is Accelerating Data Requirements & Fueling Roadmaps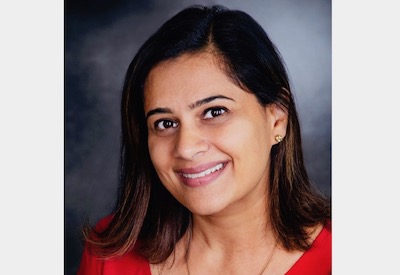 Apr 8, 2021
By Swati Vora-Patel
April has been a flagship month for new milestones: it has been one full year since many of us began working from home; Zoom and other such virtual platforms have been in play for a year to keep us connected – and the reliance on digital systems has heightened over the past year to populate the influx of online catalogues and eCommerce sites.
April also marks one year since I took over the reins of EFC's Supply Chain Network to support the electrical industry's digital transformation journey. Recently, EFC invited the Industry Data Exchange Association (IDEA) to share one-year milestones since the launch of IDEA Connector last April. IDEA Connector is a next-generation master data management platform that was specifically designed to support industry data standards, facilitate rapid information exchange between trading partners, and increase digital sales in the electrical, plumbing and HVAC channels. Today, over 70% of EFC distributor members use IDEA Connector to access their suppliers' product information.
IDEA Connector is known to improve operational efficiencies and data transparency so businesses can share product information with channel partners and speed up decisions to respond to changing demands. As digital transformation continues to accelerate and the need for a broader range of accurate data heightens, IDEA has recently introduced the following upgrades to address product data limitations and data quality concerns:
1. Unlimited data imports — IDEA Connector now allows manufacturers to submit all SKUs and attributes at no additional charge. IDEA Connector houses 2.6 million SKUs from 230 manufacturers across 700 brands, feeding digital systems across electrical, plumbing and HVAC markets. In addition to the millions of SKUs currently in IDEA Connector, manufacturers can now also include technical drawings, multiple images (3D, thumbnails…), warranty information, videos, IMAP pricing, certifications (UL, Prop 65…), and multilingual content (French…).
2. Coming soon! Data integrity hub — IDEA Connector now features a 1:1 hub that serves as a direct line of communication between manufacturers and distributors to relay problems and issues with product information. The hub allows distributors to report product data issues quickly and easily to the source by reporting item-level data integrity concerns and prioritizing them with the manufacturer. Manufacturers receive real-time alerts so their team can instantly reply and are also provided with reporting and summary views of data concerns.
3. Future roadmap — IDEA will be implementing the following new measures in the months to come to improve data quality and data quantity within IDEA Connector:
• Developing a comprehensive reporting dashboard.
• Simplifying data loading, management and extraction by developing more ways to interface with IDEA Connector, including additional interface options, a manufacturer portal for automated loading, and Smart Template Technology for Excel file sheet aggregation and extraction.
• Increasing product content quantity by adding more enriched SKUs, attributes and data fields, allowing unlimited marketing collateral, and offering new in-depth data procurement services.
• Validating a proof of concept to harmonize product data in IDEA Connector for Global Standards compatibility.
No speed bumps ahead: accelerate your digital transformation journey
Explore how your business can access product data to populate your digital systems and better serve your customers, contact IDEA's Client Solutions Team at ideaclientsolutions@idea4industry.com or call 866-479-0484.
Also, stay informed on the latest digital innovation by joining EFC's Supply Chain Network
and expand your business' digital footprint in the electrical channel. Learn how at www.electrofed.com/supplychainnetwork
Swati Vora-Patel is VP, Marketing & Channel Development, Electro-Federation Canada.