Making Sense of the Rapidly Changing IoT Lighting Market, Part 1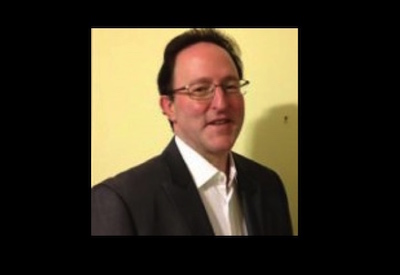 January 15, 2018
By David Gordon
The earliest smart lighting was little more than sophisticated on/off and dimming controls — a market dominated by companies like Lutron, Leviton, Legrand, and a few others. Since then, if a facility upgrades its lighting to LED, adding sophisticated controls after the installation generates only marginal incremental energy savings and can pose technical challenges based on quality of installation and user knowledge. After all, once LEDs save 70% versus the lamps they replaced, what's the ROI on investing in controls? But as we now know, that's not the end of the story. Lighting control benefits are more than energy savings.
The latest networked lighting controls can include Internet of Things (IoT) connectivity. Putting a computer, connectivity, and sensors into lights can now take them beyond on/off, dimming, or even colour tuning. Now LEDs are analogous to the smart phone in your pocket, which is much more than a phone. They are data capture and control devices … in essence mini-computers. These IoT lights can monitor any space, relay sensor data to highly sophisticated software programs (outside the fixtures) that analyze the data from across the facility and provide mission-critical services to commercial, industrial, and municipal facility managers. This goes beyond the value of lighting or energy efficiency. It gets into business applications that improve productivity, reduce costs and/or generate sales.
Mission-critical services
IoT lighting can already monitor the locations of expensive equipment in hospitals, factories or warehouses. These are examples of "asset tracking." They can also monitor the use of conference rooms or the location of shoppers in a store. These are known as "indoor positioning," leading to better use of commercial space, reduced space requirements ($$$), and push notifications to shoppers about products on sale and product education ($$$). For a list of 30 potentially valuable applications that IoT lighting can provide (detecting gunshot location, directing you to an open parking space in a garage, etc), check "30 ways IoT lighting can solve everyday problems" on LuxReview.com.
Taking the smart phone metaphor farther
The major Tier 1 lighting manufacturers are taking the smart phone metaphor for IoT lighting much farther. They want to be the platform on which these diverse software applications are built. They want to be like iOS and Android in our phones, with scores of third parties developing the high-value applications that run on their platforms (like in app stores). Only the largest lighting manufacturers can attempt this ambitious move (e.g., Acuity, Eaton, Hubbell). And most are proprietary systems (think Apple) that are only compatible with their hardware and will require distributors, contractors / installers and end-users to know each system in the market… or specialize in specific platforms.
Where the technology is going
There are two types of IoT lighting, wired and wireless. Wired has advantages in new construction where new wiring can be run easily. Power over Ethernet (PoE) is a wired example that uses only low-voltage computer cables for
both power and data, and does not require expert installers. However, PoE requires power hubs to be installed separately to address power loss in the cable network.
Wireless IoT solutions have significant advantages, particularly in retrofit applications. Because each light, switch or sensor in the system has a very small radio built in, no signal wires are required. This can reduce the wiring cost, but there are many competing wireless protocols available in the market. The challenge becomes which to pick.
The protocols, or technologies, include Zigbee, Bluetooth, Thread, Wi-Fi, proprietary protocols, and many more. With so many options, it makes it challenging for specifiers and buyers as well as manufacturer and distributor salespeople to evaluate the pros and cons of each protocol, especially for the environment in which they will be installed and the desired usage. Unfortunately, no one protocol can do everything due to varying benefits in range, data rates, mesh scalability and capabilities, and energy consumption. The chart above, courtesy of Silicon Labs, compares the most popular wireless protocols.
David Gordon is President of Channel Marketing Group. Channel Marketing Group develops market share and growth strategies for manufacturers and distributors and develops market research. CMG's specialty is the electrical industry. He also authors an electrical industry blog, www.electricaltrends.com. He can be reached at 919-488-8635 or dgordon@channelmkt.com.