Influx Lighting Group now Represents Kelvix in GTA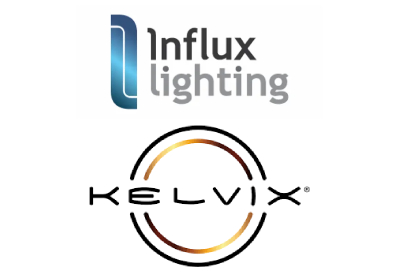 Feb 17, 2021
Influx Lighting Group is now representing Kelvix in the Greater Toronto Area.
Kelvix pairs service with engineered value for its LED products. The Kelvix applications engineering team provides clients with 3D renderings and visualizations, along with controls integration support including DMX and Pixel control. As for speed, samples typically ship same-day, and 93% of quotes are returned in less than 24-hours. Jacob Shirk, Executive Vice President of Kelvix said, "Our customers often refer to us as their path of least resistance. We work tirelessly to make every interaction easy for our customers".
Forrest Jones, a Principal of Influx Lighting Group said, "Influx is unique in our market because we're fresh, very responsive, and fired up about lighting. We're thrilled to be with charter partners like Kelvix who are well-known in the industry for being responsive and super easy to work with. Kelvix has a comprehensive portfolio of high quality, sellable products that are well-priced for our market." When asked about the outlook for the Greater Toronto Area (GTA) lighting market, Forrest went on to say, "Super bright! Many large projects are coming off the shelf again and we'll be able to complete them quickly, efficiently, and affordably with manufacturers like Kelvix."
Jacob Shirk stated, "Influx and Kelvix are a great match, as we both view the customer experience as our top priority. This philosophy, combined with a huge pipeline of new product rollouts for 2021, creates an exciting recipe for success." Jacob even offered up a sneak peek of their latest product Fizzix™ a seamless, micro-modular, snap-together lighting system that is launching today.
Kelvix is based just outside Portland, OR in the Pacific Northwest, and is represented within North America, Central America, and Asia.