Industrial LED Lighting… An Opportunity?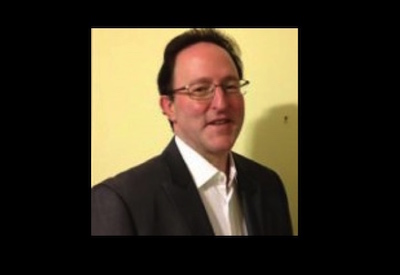 September 12, 2016
2016 has been a challenging year for many industrially oriented electrical distributors. Between the decline and ripple effects of oil and gas markets, the stagnating agricultural equipment market and economic growth being "driven" by the services / technology markets rather than equipment and consumables, the market for industrial electrical equipment is challenged.
These challenges have affected Capex spending as well as Opex spending, as can be seen in the performance of companies such as Grainger, WESCO and others.
One product category bucking the trend in the industrial space is lighting.
Why? Because of its ability to reduce operating costs through energy savings as well as maintenance savings, and improve productivity and safety.
For salespeople used to calling on end-users and discussing product / application benefits, this should be a natural. The challenge, for some, is involving a contractor to provide turnkey proposals… and the fact that many industrial salespeople historically are challenged in selling lighting.
One company focused in the electrical industrial lighting niche is Dialight, an international industrial lighting manufacturer with facilities on four continents. They've slowly built traction and this year seemed to pick up momentum.
Recently venture capital firm Raritan Capital reviewed Dialight. While we're not saying if it is an appropriate investment, it does provide an opportunity to take a deeper look into the company.
Of interest:
• Dialight is growing at 30% per year (albeit off a low base so the growth rate cannot be compared to other large lighting companies… but it is focused on the industrial LED lighting market, unlike many of its competitors who have a broader offering).
• Raritan feels Dialight is the market leader in LED industrial lighting.
• It is estimated that the market for industrial and hazardous LED lighting is growing 30% per year and that it will be a US$100B market worldwide by 2020.
• Industrial lighting needs differ from commercial lighting due to usage and environmental factors. Hence, the lighting is subject to specific regulations, thereby emphasizing the niche aspect for industrial lighting. Other companies have been rolling out products for this space, albeit many focus more on high bays.
• Gross margins are 40%.
• According to this analyst, Dialight has 34% market share with its #2 competitor having 13%. They estimate that the industrial LED lighting market is only 2% penetrated. (Personally, the 34% sounds much too high and we've heard the 2% number being low. Last year someone from a lighting company quoted 5%, but regardless, the potential market is large.)
• Dialight's 2015 lighting revenues were £$120.6M (US$159M); 70% of its overall business is in North America.)
• In 2015, 22% of lighting sales were tied to oil / gas (and a focus for 2016, obviously, is diversification, which means they need distributor help).
• For 2018, 18 months out, they are targeting £$173M (US$228M).
Historically, industrially-oriented lighting distributors' product mix underperform in the lighting category compared to construction-oriented distributors. Part of the reason is that automation/controls is a large segment of the business; part is reduced lighting opportunities; part is that sales doesn't discuss this opportunity and many times foregoes the lamp MRO / replacement opportunity. Given price competition and reduced spend, perhaps this is an area for account development?
The challenge relates to management training their staff (who are used to calling on end-users), continue to train them on lighting and how to sell it and then managing them to pursing these opportunities.
For IMARK members attending the upcoming October Lighting Masters Training program with Mark Jewel, adding industrially-focused salespeople with them targeting specific accounts could provide a direct ROI.
Growth through the remainder of this year and probably into next year requires capitalizing on niche opportunities and branding oneself as the "dominant / preferred / most knowledge" resource for that space. Industrial lighting is such a category and can be sub-segmented into manufacturing and distribution / warehouse space and even by vertical markets in some geographic areas.
And if electrical or lighting distributors don't pursue this segment, alternative channels will (and in some cases are). Can you blame a manufacturer for pursuing a market through other channels if "traditional" distributors don't want to sell their product to the distributor's customers?
What have you seen from Dialight? And more broadly, in pursuing the industrial LED lighting opportunity? Or is changing industrial salespeople too difficult?
---
David Gordon is President of Channel Marketing Group. Channel Marketing Group develops market share and growth strategies for manufacturers and distributors and develops market research. CMG's specialty is the electrical industry. He also authors an electrical industry blog, www.electricaltrends.com. He can be reached at 919-488-8635 or dgordon@channelmkt.com.