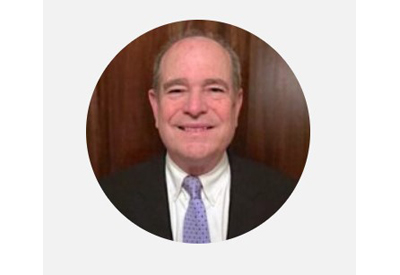 Jan 14, 2022
By Gene Biben
Welcome to a new year and let me be one of the first to say, "happy New Year to you." While some manufacturers, reps and distributors started their joint 2022 planning in Q4, for the majority of us the planning process starts in January. Why do you ask? It's because we've been conditioned to wait until we have the final numbers, until we have "complete" information and/or because we were too busy in Q4.
Another major reason that delays joint planning is trying that the manufacturer has to develop their plans (and then get them into an acceptable format to share) and the distributor needs to develop their plan on what their strategies for the year will be … and then the rep needs to coordinate calendars (and hope both of the parties want to plan with each other.)
It's a dance that, this year, is extremely important that is executed successfully given some macro and industry-specific dynamics.
These dynamics include:
• What will be the impact on "supply chain" issues on access to products and pricing? If there are product challenges, how will sales goals be achieved? Or should the distributor consider multiple sources of supply?
• Pricing expectations? Multiple price increases, while understandable, add costs for distributors to implement, but, it is what it is. The better question may be, will quotes be honored?
• Yes, it is still here and will impact our workforces and contractor workforces. Any job site shortages will ripple through projects, causing delays. Further, for those with spec-oriented lines, the cultural work change to "work from home," even flexible work hours, makes interacting with specifiers more challenging.
Let me share some thoughts:
PLANNING In 2022
This is the time of year we all prepare for the next this year's activities (yes, we get 12 months' worth of work accomplished in 11 months!) with our allies: manufacturers, distributors, and representatives (whether manufacturer representatives or direct salespeople).
I never remember a more confusing yet more important year for the planning process.
THE CONFUSION
Where do we stand with each other may well depend on situations well beyond our control?
Access to material is critical to a distributor's success, especially since success is defined as serving their customer to book a sale. While they may want to be loyal to a supplier, they are more loyal to their customers. Distributors are putting soliciting multiple suppliers for a product / product category to ensure they have material on their shelves. And they are willing find alternative sources to ensure projects are completed for their customers. In some cases, this is made necessary as manufacturers short of products went to various new support measures. The systematic approach forced upon them by not having finished product necessarily created by so many variables: shipping issues, supply of component parts and factories not being able to hire production or warehousing positions. Obviously, manufacturers are doing all they can to resolve these issues but, in most instances, it is not expected to improve until after the 2nd quarter of 2022. As discussed in previous articles, there have been various strategies employed by manufacturers to try and do the best they can for their customers. Question for planning … how much material will be available next year?
In speaking with distributor salespeople, often their confusion is who should they be supporting to their customers? Where should the concentration of their efforts be focused and who can they depend? Most have told me that they will be depending on relationships that have been created over the years rather than new ones being developed by their purchasing departments to get material. So, as a factory, do you plan with purchasing or sales? And if both, how will the company implement?
MOVING FORWARD
Most manufacturer sales forces are not responsible just for distribution. Over the past years, more emphasis has been placed by manufacturers to develop relationships with various users: engineers / specifiers, OEMs, MROs, and contractors. Being able to control specifications and be the "go to" for these end users. Today, many of these users are contacting the manufacturer's sales force directly for various services including getting specifications, expediting and other questions relating to products.
The planning process for sales includes knowing upcoming jobs, changes in specifications and other opportunities where they can play an instrumental part in the user's process. These plans, given availability of software programs such as SALESFORC,E are often made on a timely basis and submitted to be reviewed by sales, production, and the management for the manufacturers. They are discussed and often followed from initial stages to completion of the project when additional projects are then submitted so that it is continuous. Part of the challenge is the visibility window. Much is "short-term" … 3-4 months. Account-based planning is no longer an event. It is a regular occurrence. Setting a goal is the event. Managing towards it is a journey with many pit stops to recalibrate. In fact, manufacturers report that their best performing distributors are those they interact and plan with regularly. The others … it's setting a goal and going through the motions … by all parties.
In the past, manufacturing sales worked closely with distribution either during or after reports had been submitted. Loyal distributors were a major part of the planning, and many calls were made jointly.
WHAT ARE WE FACING IN THE NEW DYNAMIC?
Each one of us needs to survive and do the best they can for themselves. Relationships, their development, and history maintain themselves until they are broken.
Many distributor salespeople are used to efforts provided by their manufacturer salespeople in the same manner. However, if their companies are no longer supporting the representative or manufacturer with multiple suppliers that they have history, it is often incumbent on the sales group to seek their business independently.
Sound familiar? Distributor salespeople I have spoken to over the past 2 months are concerned that this environment will push supply reps and manufacturer salespeople to follow the model of the lighting industry, giving less support to them. In this environment the manufacturer's sales force develops their own relationships (already occurring in the supply world) without communication to their distributors until after the selling process. And this can include providing a "distributor-friendly price." The representative, or manufacturer, provides layouts, warehousing, pricing, and follow-up with often minimum markup for the distributor.
In a recent survey, I completed for Channel Marketing Group, larger contractors received better pricing on job business by contacting reps directly. They also found this method of operating on jobs is a growing trend and the service provided by the manufacturer's representative was timelier than through their distributor, whom they had a strong relationship. One large contractor stated that although currently his efforts in dealing with representatives were focused more on lighting and gear, he was seeing more activities with supply representatives, many of whom offered lighting as well as supply products.
OEMs likewise found many manufacturers offered diverse services including planning. Most of these OEMs previously had not considered the factory as a resource for these services. This is not new. Twenty years ago, a friend who owned a regional electronics distributor told me he sold his company because manufacturers were taking a good amount of his business direct. He was only left with those customers that needed smaller shipments that were better served from his warehouse, or the accounts were "slow pay" accounts.
HOW DO WE SUPPORT EACH OTHER MOVING FORWARD?
We all need to survive. I was a lifesaving instructor many years ago and taught future lifeguards how to best operate. My major lesson was that a drowning victim has one concern: survival. The individual you are trying to save will push you down to breathe. I had articles that showed why too often it was not one person that drowned, it was both the victim and the one going out to save them.
We each need to understand and communicate even more frequently today with the issues we are facing. TRUST is only developed through experience and communication. We are all better together but, at least in my mind, we are at a crossroads that needs to be strengthened in the manufacturer-rep-distributor model. We need to discuss not just our strengths, but our weaknesses, our expectations, and our objectives to succeed.
After all, isn't that the purpose of a planning meeting? Setting a sales goal is easy. We can say, "last year + 5% or 10% or…" The hardest part of planning is determining how the goal is converted into a plan and then executed upon by each party, with each holding the other accountable.
And yes, the reality is that planning with all is not feasible. Especially when the goal of everyone is to increase sales and to take market share.
I remember a joint NEMRA / NAED meeting. The title was "The three-legged stool." And notice the ring at keeping the legs stable? If we don't have a plan and keep each other connected, the stool topples and we won't achieve our goal … but it will fall to one side and benefit one of the legs.
We need each other to add stability to each of our businesses. I believe we still do. Joint planning can be a growth differentiator.
Perhaps we can use those advisory boards that were prevalent a few years ago or an outside source such as Channel Marketing Group to help us through this process and determine what is needed by ourselves and our allies.
Go HERE for more information.