3M Canada's Richard Chartrand on The State of Science Index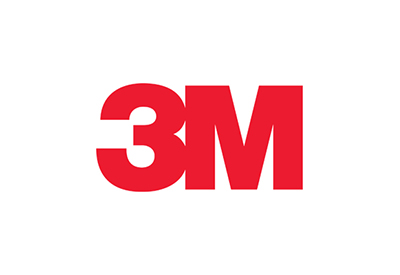 September 14, 2021
Writing by Alyssa Kerslake
According to the State of Science Index – a research survey commissioned by 3M Canada that analyses global perceptions toward science – COVID-19 is considered a trigger point that has restored Canadians' faith in science. The results revealed that Canadians' skepticism of science has decreased to 22%, down from 29% before the epidemic, with 77% saying that they defend science when someone is questioning it. The campaign against COVID-19 has called the scientific community to the forefront. This year, as evidenced by the State of Science index, Richard Chartrand, Director, USAC Research and Development Operations and Canada Sustainability Leader at 3M Canada, recognizes how COVID-19 has made people more aware of science. Canadians now concede that science is vital in tackling critical environmental issues. We sat down with Richard Chartrand and discussed what implications this year's State of Science index displays and what actions 3M Canada takes to combat climate challenges.
What are some examples of how you are using 'innovative science' to help customers battle climate change in their day-to-day operations?
"The results of the 3M State of Science Index this year demonstrated the linkage between science and environmental sentiment that people have and the linkage between Canadians wanting immediate action for climate change. They see science as a path for that. The number one thing we try to do is build awareness with our employees because our employees are engineers, salespeople, marketing people, etc. – they make decisions and engage with customers. Second, through new product introductions, 3M is known for its new product launch every year; we proudly launch several hundred products every year. We make sure there is a sustainability value commitment in each one of those new products. We ask the questions relevant to sustainability value, particularly either in a framework of science for circularity, climate, or community. Some examples would be that the window films portfolio can be used for residential or commercial purposes, allowing home heat management and energy management. We sell products that enhance the efficiency of solar panels; for people who build solar panels, we sell air and vapor barrier type products that would go into construction into the building that would manage the energy more efficiently. A unique product we launched recently was smog-reducing granules that people who manufacture roof shingles would use. This product uses technology to transform smog pollution (the nitrogen oxides) into water-soluble ions that safely wash away with rain.
What is 3M's approach to developing products sustainably, what are some of the considerations that go into ensuring your products demonstrate an impact for the greater good?
"It is essential to have a mindset around the design of those products. If you are cutting a circle out of a square web, reducing that waste to a certain degree can only be optimized so much. Number one: start with the design. Number two: try to be mindful of the materials you select and the source of said materials because eventually, we are putting those materials together. If you put together the materials in a good design, you can design better for their end of life. That is how we can help by having less impact regarding the carbon footprint and the water footprint. It is essential to be mindful of how customers will use your products during the design process to ensure that operation also minimizes circular waste and energy management. We have many people working with our customers to figure out how they are using those products and how we can better demonstrate that impact for the greater good."
What contributes to skepticism concerning science? And what has contributed to the greater trust shown in this year's study compared to previous years?
"We saw the skepticism peak right before 2020 and then drawback. Today, we see that 93% of Canadians trust science, up to eight points since 2018. And 90% of Canadians trust scientists, which is up ten points since 2018. So, despite the fact we do not have the exact reason, we are aware of the increase in skepticism in news and media in the last five years. This year, the State of Science index shows that people have become more mindful of science due to COVID-19. They now have connected that to what science can do for the environment and resolving issues in climate. They see science as a vehicle and critical for the future. The other thing I would say, which was interesting to us, is the connectivity between how Canadians need science to help the environment. We see a more pronounced difference in generation Z with a sentiment above 80%. As a science company, we are delighted to see that awareness for the environment building up and see COVID-19 as a trigger point."
Younger generations supporting the need for greater climate action is a promising sign, but obviously, the issues we face need to be addressed urgently. Canada is the 7th largest emitter of CO2, our emissions continue to go up, and sustainability targets are not being met consistently. How can a study like this impact people making policy decisions considering the urgency of the issue?
"We believe as a corporation that we cannot stay on the sidelines. We have to engage in discussion and bring the right diverse voices to the table to have that conversation. Specifically, we need diverse voices from academia and industries that are more carbon intense. We can also bring together the mature demographic and younger demographic to have said discussions. It took a pandemic to create that cause. At 3M, we share the results with the public to make people aware of what is going on. We share our findings with councils to create an awareness of what Canadians think. Hopefully, that will drive the political process to make diverse voices heard on the subject."
How do the findings of the 3M State of Science Index compare to previous years? Given the context of the most recent IPCC Report on Climate Change, are you optimistic we can collectively make meaningful contributions to the fight against climate change?
"I am optimistic that we can make meaningful contributions to the fight against climate change. As we look at this from an enterprise standpoint, we see the skepticism and the need for science have changed. The State of Science Index has indicated that the older generation might have difficulty recognizing the science around them. Still, they genuinely want their children to be highly involved and to pursue careers in science. I would say that is what makes me very optimistic about the future. Today, awareness is there, and science is playing a more prominent role. The future generation is highly aware and wants to contribute to the cause. We still have a lot of work to do, and we want to bring those diverse voices to the table to try to get that done."
To learn more about 3M Canada and The State of Science index, visit: https://sciencecentre.3mcanada.ca/3m-state-of-science-index?utm_medium=redirect&utm_source=vanity-url&utm_campaign=3m.ca%2Fstateofscience

Alyssa Kerslake is an Associate Editor with Kerrwil Electrical Group