Strategic Partnership Announced with Mag Daddy and HellermannTyton
May 29, 2023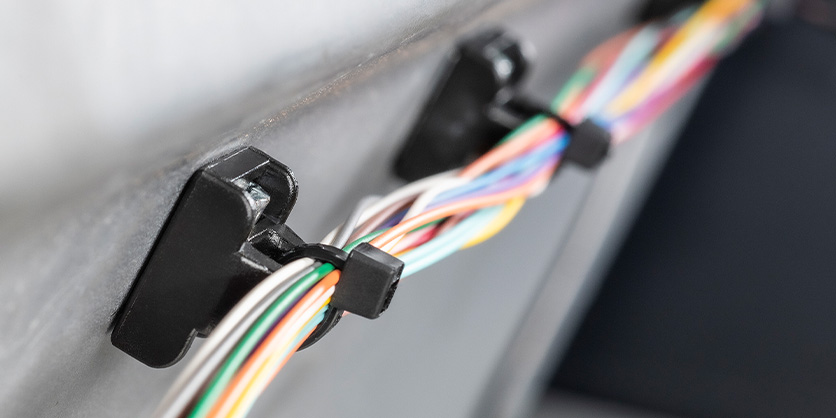 Will add magnetic mounts and fasteners to line-up with Mag Daddy LLC Partnership
HellermannTyton has partnered with Mag Daddy LLC to supply their line of ultra-strong magnetic wire-routing mounts and fasteners. The products will be sold through HellermannTyton North America's distributor network.
Key to the product line are neodymium magnets, the strongest of all rare-earth magnets. They are often referred to as "permanent" because, in normal applications, they will lose less than 1 percent of their strength over 10 years.
The magnets are paired with cable tie mounts, clips, bridle rings and J-hooks. In wire routing applications, these products require no drilling, welding or extra mounting hardware. They are easier to install in hard-to-reach areas or blind spots than products that require extra mounting hardware or tools.
The magnets adhere to most commercial and industrial metal surfaces, even if covered with oil, grease, paint or debris. Some installers use them as "a second set of hands" to assist in cable routing.
"We are thrilled to announce our new partnership between Mag Daddy and HellermannTyton," said Michele Lubbert, president of Mag Daddy LLC, "which combines the unique strengths and expertise of each company to bring increased value to our customers."
View more information here.
Related Story
HellermannTyton, a global manufacturer of cable management products, is rolling out Source – a portfolio of solutions made from sustainably sourced materials. Last year, the company introduced a wire harness part made from reclaimed commercial fishing nets.