IDEA Releases 2018 eBusiness Standards Updates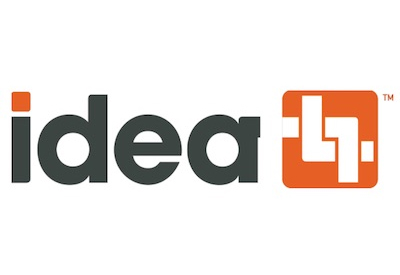 February 22, 2018
More than 80 electrical industry experts from 45 companies contributed to the Industry Data Exchange Association's 2018 eBusiness Standards update, which will be implemented at the beginning of June 2018.
The Industry Data Exchange Association has released its 2018 eBusiness Standards update, with all changes to be implemented at the beginning of June 2018. More than 80 electrical industry experts from 45 companies volunteered their time to contribute to these standards in the past year.
"By working together on these standards, the wholesale industry is developing a more efficient and accurate way of sharing information among all organizations," says Paul Molitor, IDEA's president and CEO. "As competitive pressure continues to grow, it's critical that we continue to be forward-thinking and proactive in developing industry standards to support future business opportunities."
What's updated
The Classification and Marketing Descriptor Model (CMD), formerly called the Electrical Attribute Schema, is a standards template based on the United Nations Standard Products and Services Codes (UNSPSC) product categorization system. It enables manufacturers to communicate standardized product descriptors, such as brand, special features, voltage, wire range, and colour, to trading partners through IDEA's data synchronization platform.
The Wholesale Product Attribute Standard, formerly called the PDD, is the foundation for the platform's format specifications and guidelines, offering a standardized template that defines every product-centric data field in the data synchronization platform.
The Best Practices and supporting documents to accompany the Wholesale Product Attribute Standard have also been updated to coincide with the changes
Major changes
New standard format: the new Wholesale Product Attribute Standard will now contain a "Simple Layout" tab, intended to communicate the industry-developed standard for exchanging product information within the channel, separating it out from the platform implementation specifications. It still contains a "Full Layout" tab that shows the technical details needed for implementing the standard.
Name changes: all reference to the previously used names PDD and IDW, have been updated to reflect the new names, Wholesale Product Attribute Standard and the IDEA Connector data synchronization platform.
Critical attribute identification: the distributor ad-hoc committee reviewed 175 product categories and identified 902 attributes as critical. These attributes will be clearly indicated on the Classification and Marketing Descriptor Model (CMD) standard as "distributor identified critical." Although not required to load data to the IDW, these new critical attributes will be implemented into the data quality program in June 2018.
Field changes for the standard: the new standard will include fields needed for Canadian customers to better identify products being sold into Canada; additional URL fields like 360 degree view; removal of some no longer relevant fields; and the addition of fields to identify substitute and associated products. There are many additional changes made to better communicate product details to the downstream channel.
IDEA is the official technology service provider and eBusiness standards body of the electrical industry. IDEA's applications help connect the supply chain and make business processes efficient and easy.