Stephane Leblanc Appointed Partner with Focus Electrical Sales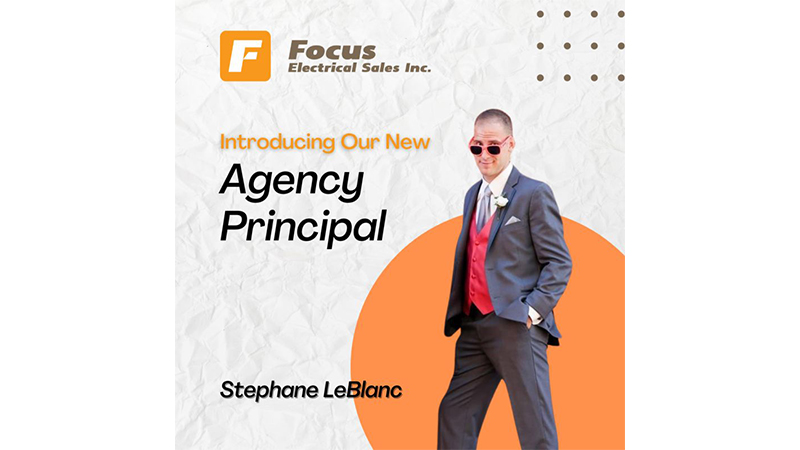 September 23, 2022
The Partner group of Alex & Tanya LeBlanc and Jeff Thomas are very pleased to announce that Stephane Leblanc has joined the ownership team of FOCUS Electrical Sales.
Stephane has been a significant contributor to the success and growth of FOCUS since joining our Agency in 2011. His dedication, commitment, and attention to detail was obvious from day one with the agency when he started part time as a student employee.
The Partner group are incredibly proud of Stephane and look forward to continuing the growth and success of the FOCUS Electrical Sales Agency and our Distributor partners.

Join Alex, Tanya and Jeff in welcoming Stephane as a partner.