EFC Attends Southwire 2nd Annual Appreciation Event in Support of Habitat for Humanity and the Day of Giving Event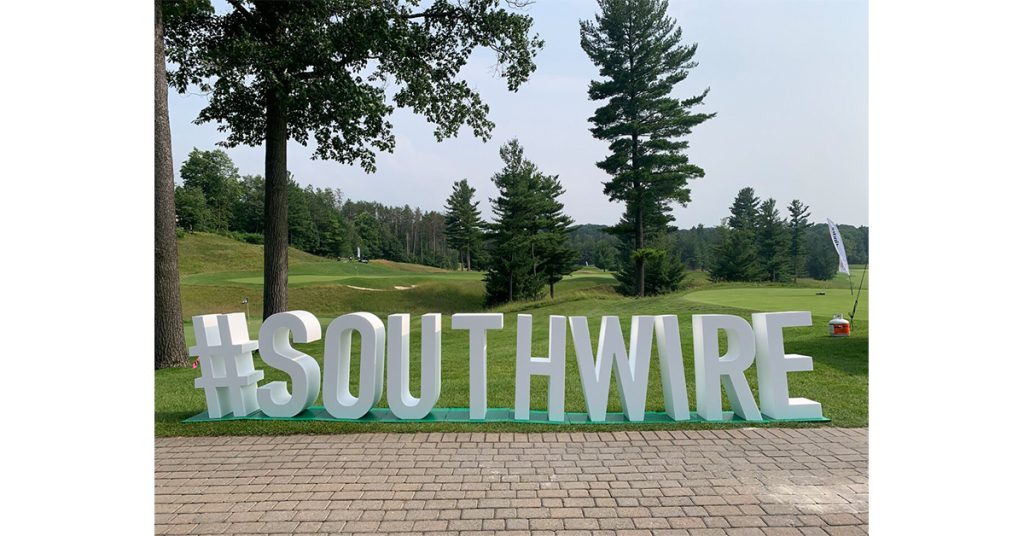 July 28, 2023
LinkedIn post by Electro-Federation Canada (EFC)
Southwire recognized their partners recently at the 2nd Annual Partner Appreciation Event at Beacon Hall Golf Club in Aurora, Ontario, in support of Habitat for Humanity Canada and EFC's Day of Giving.
The Southwire team pulled out all the stops, from the beautiful greens and weather, the flowing food and drinks, to the communications, activities, and entertainment, and product feature installations; It was a memorable day to remember, and the EFC team felt the appreciation all around. Seeing many members and channel partners across Canada sharing stories, networking, and displaying their golf skills was a testament to the strong relationships built in the electrical industry. We are stronger together!
Thank you to Southwire for supporting EFC and the Habitat for Humanity charity. Over $10,000 was raised yesterday to help families gain affordable home ownership. Jennifer Hearn, VP of Resource Development at Habitat, shared stories highlighting the impact these efforts offer far beyond giving families a safe home but a new chance at life to become active members of their communities. The event also included motivational speaker Jamie McMillan, founder of Made in the Trades, who shared her story on how working in the trades saved her life.
Hosting an event of this caliber takes many hours and amazing volunteers to make it come to life. Congratulations to the entire Southwire team, and thank you to Tim King, VP, President of Canada, Winn Wise, SVP, and Norman Adkins, COO, for sharing the company goals to serve their partners and customers. As Norman stated, "It's a great time to be in the Electrical industry".
View EFC's LinkedIn post on this Appreciation Event HERE.