Gerrie Electric Appoints new Director of Industrial Sales and Technical Solutions Manager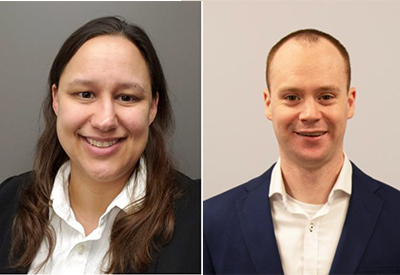 March 6, 2020
Gerrie Electric announces the promotion of Kevin Wyatt to Director of Industrial Sales for the Central Region as well as the promotion of Amy Carter to Technical Solutions Manager for the Central Region.
In her new role Amy will be primarily responsible for managing the company's Product Managers and Process Group within the region. She will provide technical support and advice while analyzing market trends and expectations ensuring the group can fulfill its goals.
Amy originally joined the Gerrie team in January 2018, in the role of Automation/Software Product Manager. Prior to this she had been a Professor at Sheridan College in the School of Engineering.
As Director of Industrial Sales, Kevin is responsible for providing the strategic sales direction to the Branches, Account Managers and Automation Group within the Central Region.
Kevin joined Gerrie September 2008 in the role of Inside Technical Sales, within the Central Region Automation Group. He quickly moved onto the role of Services Product Manager before transferring to the Automation Specialist role.
During his tenure, Kevin has provided leadership, guidance and support to the Inside Technical sales group as well as the outside sales force at the branch level.