Stanpro is Celebrating 60 years of Success in The Electrical Industry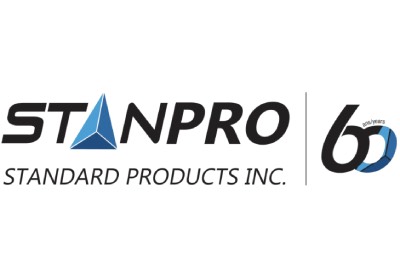 July 9, 2021
Stanpro (Standard Products Inc.) announced the start of its 60th anniversary celebrations. This milestone is a major move for Stanpro on its mission to continue to develop and manufacture innovative lighting products for Canadians. For the occasion, Stanpro has revealed its anniversary edition logo.
"As we celebrate this milestone I cannot help but think about my father who started this business in 1961 as a new immigrant to Canada. He set the foundation that allowed me to build upon and I would like to thank all the people who played a part throughout the years in supporting the business to become the success that it is!" says David Nathaniel, CEO and co- founder at Stanpro (Standard Products Inc.).
Throughout the year, various initiatives will be organized to celebrate this success and to thank their employees, partners, and customers who made it possible! Due to the actual pandemic situation, all celebrations will respect the health rules in place.
Commemorative video
Employees recognitions
Prize draws
Quizzes
And much more!
Enjoy the celebrations!