Noramco Announces Leanne Armstrong, New Hamilton Branch Manager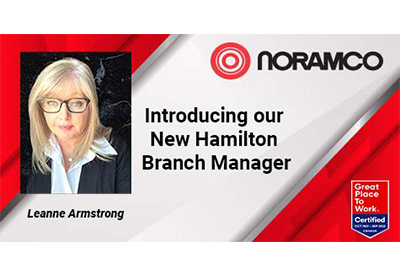 January 31, 2022
Noramco has recently welcomed Leanne Armstong as a new Branch Manager for their Hamilton, Ontario branch.
Leanne has been working in the Electrical Industry for over 20 years, the past 12 with Noramco as an Account Manager and more recently as a Territory Manager. She brings with her a wealth of market/product knowledge, strong customer and vendor relationships and a profound passion of Noramco's business.
In her new role, Leanne will oversee the Hamilton Commercial & Industrial division and have responsibility for sales and operations of that business.