Sales Outsource Solutions Changes Ownership Structure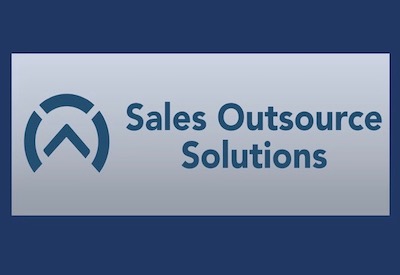 July 8, 2021
Tim Emoff and Dave Klarer have acquired majority ownership from founders Norm Baldoni and Greg Porter. Additionally, Roman Babych, Martin Stimpson and Brenda Knutson will also acquire a minority stake in the firm.
"This is an incredibly exciting time in our company's history," says Tim Emoff, VP Business Development / Partner with Sales Outsource Solutions. "Over the past year, our business has experienced tremendous growth across all markets, products, and a rapidly growing customer base. During this timeframe we have also made significant investments across Canada in people, product management, marketing, finance, and business development."
"We are grateful that both Norm Baldoni and Greg Porter have agreed to remain with us for another year serving as advisors to our leadership, enabling us to continue to leverage their extensive experience and relationships, and further support our growth. We applaud the original vision Norm and Greg had for our national company and the commitment that they have made over the past 22 years."
Sales Outsource Solutions delivers innovations, solutions, products, and services to Canada's broadband, datacom, wireless, electrical, and industrial industries.
Dave Klarer, Vice President, Electrical & Datacom Division, comments that "Beth Comstock, former Vice Chair of General Electric, once stated 'Be where the world is going.' To this end, over the next few months we are driving numerous key initiatives across several markets, geographies, and product groups. Examples include cable-in-conduit, next generation fibre cable technologies, fire resistive cable systems, armoured category cables, datacom/SOHO connectivity, grounding and PoE solutions, all of which we believe is where our Canadian customers and our world is going.
"Furthermore," continues Klarer, "one of Sales Outsource Solutions' guiding principles has always been continuous improvement. Since Q3 of last year, we have migrated to an industry leading CRM system (Repfabric), enabling us to track opportunities, provide analytics, and manage our contact database much more efficiently. This quarter, we have also made investments in lead generation, electronic communication, and business development tools that will make us more efficient, engage with more people and close on more opportunities."
The company is also unveiling a new company logo to honour this moment in the company's history. Emoff explained "The first of the 3 circular segments signifies our principles, our manufacturer partners with industry best-in-class products and solutions; the second, our people, our team of hard-working and connected industry expert; and the third represents our customers, end users, channel partners, contractors and friends in the engineering community. The surrounded chevron symbolizes our constant look ahead to the future needs of our customers, it points north to reflect our Canadian heritage, and finally it is an apex, representing our relentless desire to simply be the best."
By extension, the ownership group also is announcing a refresh to the company website, www.SalesOutsourceSolutions.com, that will also continually evolve with the needs of the company moving forward.