Ligia Orlandini of LEDVANCE on the Invigorating Environment of Lighting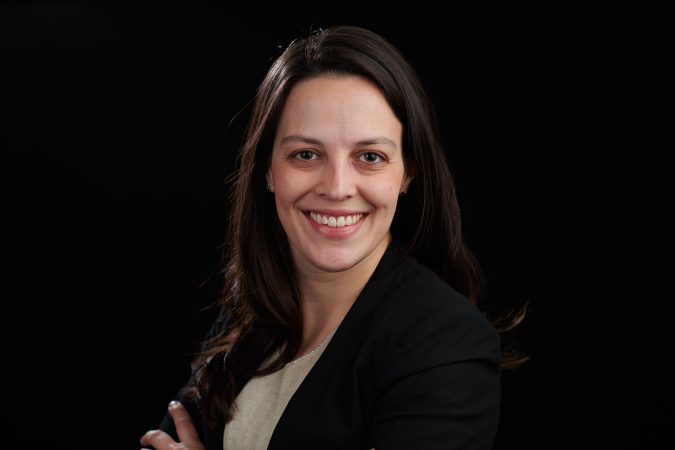 January 4, 2023
By Blake Marchand
"The most interesting thing about the lighting industry is also the biggest challenge," said Ligia Orlandini of LEDVANCE, on how change has been a constant in lighting as LED technology continues to evolve. "The dynamic elements of the lighting industry may bring uncertainty, but they also create an invigorating environment to work in. There's something about it, that brings you in," said Orlandini.
We spoke to Orlandini, who is a Product Marketing Manager with LEDVANCE, to gain some insight into her perspective on the industry as someone who has held leadership roles in multiple jurisdictions. Orlandini began with LEDVANCE in 2016 when she worked in Brazil for 5 years taking care of the luminaires and LED lamps portfolio for the Latin America market. She then moved to Canada a couple years ago to take on the Canadian and U.S. market in her current role.
Her experience in Latin America made it a smooth transition because each country has different certifications and standards that products need to be tailored to, and managing that dynamic in her previous role made it easier to adjust to North America. Although the markets are different, the products are similar, and so are the trends. The particularities come down to certifications and standards.
In her role now she oversees the luminaires portfolio for U.S. and Canada. She is involved from the product development and the 'road map' to product launches, essentially, from the factory to the customer.
Orlandini said it's exciting time at LEDVANCE, launching new products and employing new technologies, "but it's also a challenge because we need to stay up to date, we need to bring innovations, and we need to be flexible to adjust to the changes in the market."
The pandemic exacerbated those kinds of challenges in the lighting industry. Orlandini said, "this market in particular, with all the changes we are already facing, it just adds to the excitement."
"The container prices skyrocketed in 2021 and beginning of 2022, there was no space on ships, it was very challenging," she explained, "but I think we were able to react fast and adjust our procedures. We had to adjust and place orders far in advance, for example."
In response to container costs and shipping space, LEDVANCE optimized its packaging to reduce the overall footprint.
Ultimately, Orlandini said, "Those challenges really push us to move forward and go faster, and really think on other solutions."
LEDVANCE's organizational structure as a globally vertically integrated company was a key factor in their ability to adjust quickly, Orlandini said. "We produce the components, the LED chips, we have the distribution partners; that really helped us navigate those challenges."
"Now is really the time to shine brighter," she said. Now that they have adjusted to the challenges and new regularities presented by the pandemic, Orlandini said, "we are even more confident in the future and our upcoming product launches." Right now, a key focus for LEDVANCE is controls. They have begun launching new products with a new contractor friendly product line called LEDVANCE LINK and will continue rolling out new LED lamps and luminaires.
LEDVANCE LINK is an intuitive lighting control solution for contractors. "It's an interesting product because it's not just one product, it's a solution. It's an ecosystem, we have connected luminaires that are plug-in-play, and we have components that make luminaires connected. It's a very easy, reliable, flexible platform."
The solution is emblematic of LEDVANCE as a company Orlandini said, symbolizing their approach to the market. "Our global teams are very strong and experienced. We have a very good team locally, close to our market, close to our customers; and we have a very strong team close to our partners and supply chain in China." This is in combination with teams focused on technical aspects of lighting and R&D, recruitment teams, and planning teams.
Another trend they are focused on is dual selectable products, which in part relates back to shipping and storage costs but also convenience for customers. CCT and lumen flexibility can pack multiple product options into one SKU which is advantageous for inventory on both sides of the sale.
"For inventory management, that means for logistics and supply chain, it's much easier to manage selectable products. You can have one SKU that delivers 5 different CCTs and 3 different lumen outputs in only one product. That's perfect for the contractor, for our customer, and perfect for us in terms of inventory and portfolio management."
Orlandini said CCT selectable products is something they have been doing for some time and it's still ongoing. She reiterated their additional focus is on controls. The technology has improved to a really reliable point where there is more confidence in the product operability. Their products range from spec grade to contractor friendly.
Looking ahead to 2023, Orlandini said they will turn more attention to lighting controls, specification grade products and human centric lighting (HCL), which also speaks to the improvements made in that technology in recent years. Daylight harvesting in office buildings is an example of how controls can improve energy efficiency by offsetting LED light output with the natural light, while advanced controls as HCL have been shown to have positive impacts in people's health and mood in schools as well as retirement homes, mimicking the sunlight along the day. The benefits of human centric lighting have been well researched, even if there is still more to learn as we go.
A strength of LEDVANCE is a robust research and development team to not only engage in developing technologies but deploying those technologies into user friendly products which relates back to what Orlandini said about contractor friendly products and the reliability of controls technology. It's important to make controls accessible as in the past lighting control systems could be complicated and would ultimately go underutilized. As Orlandini notes, the technology is at a place where they can develop intuitive control products with simple integration. As a vertically integrated company LEDVANCE is able to maintain the flexibility to adapt to evolving market concerns, new technology, and customer requirements and constraints.