Giving the Gift of Affordable Homeownership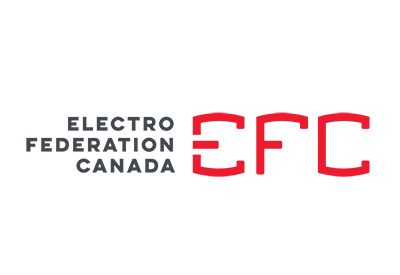 June 29, 2022
By Dennis Potharst, Marketing Lead for EFC's Habitat for Humanity Committee and Communications & Atlantic Region Coordinator, EFC
Finding safe and affordable housing is a challenge now more than ever. For the past five years, EFC has partnered with Habitat for Humanity Canada as its Charity of Choice. To date, more than $1.2 million in product and monetary donations have been raised through the collective effort of EFC member organizations, which has helped bring communities together and build strength and independence in families through affordable home ownership.
In 2021, EFC launched its inaugural "Day of Giving" campaign on October 4 in support of World Habitat Day. Last year, our goal was $100k, and to our surprise and the generosity of our members, $200k in cash was raised and over 2,000 volunteer hours conducted on Habitat build sites across Canada. This year, our objective is to build 335 homes across Canada to help more families find a safe and adequate place to live.
There are several ways EFC member organizations get involved each year with Habitat for Humanity Canada.
First, donations of gift-in-kind products go directly into Habitat homes. Electrical products such as load centers, circuit breakers, and wiring are in high demand and come at a considerable expense for local Habitats. In 2021, members contributed an additional $214,912 in electrical products to this program.
Second, cash donations provide a means to allow critical supplies to be purchased directly for a home build and gives member companies a chance to get their teams involved in home builds for a fun and engaging day of giving back. Much of these donations are received during Habitat's "Day of Giving" campaign, which this year will take place on October 3, 2022.
Finally, Restore product donations that are still usable can be donated to Habitat ReStore locations across the country. In 2021, members contributed $588,192 of electrical products to this program.
For 2022, our goal is to raise even more in product donations and cash. While the past two years have been challenging due to a global pandemic, EFC members have continually stepped up to support a worthy cause that has life-changing impacts on families across the country.
Thank you to the Chair of the EFC Habitat for Humanity Committee, Russ Morgan, VP Sales at IPEX Canada, for his tremendous leadership, along with committee members Richard Do, Divisional Vendor Relations and Sales Operations Manager, Westburne, and Sandra Pedro, VP Membership and Corporate Partnerships, EFC for their commitment to a significant cause.
To learn more about EFC's partnership with Habitat for Humanity Canada or donate, visit https://www.electrofed.com/about/habitat/.