Getting Up to Speed on Digital Marketing: 5 Resources You Can Use Right Now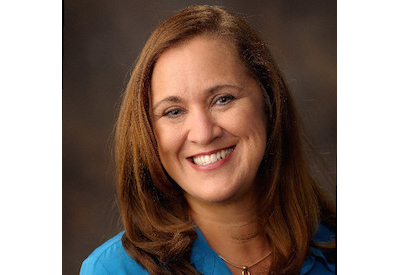 Nov 29, 2020
By Katrina Olson
The COVID pandemic has grounded us to our homes, restricted our travel, and threatened our businesses. As positivity rates rise and hospitalizations increase, we again face tighter restrictions.
Marketing budgets continue to shrink and the old tactics like in-store signage, counter signs and flyers, and direct mail have become ineffective as many employees continue, or return to, working from home.
But there's a silver lining to the persisting COVID cloud. It has forced us to embrace technology — and not just for working remotely, meetings, and conferences.
The pandemic has presented an opportunity for marketers to learn how to use the digital and social marketing tools that they've put off learning until "someday, when I have time." This is the time to learn, try, and implement digital and social marketing.
Where do you start? How are today's marketers quickly getting up to speed on all things digital?
The short answer is it depends on where you are, digitally speaking. The simple, quick, and easy way to start is learning specific platforms. On the other end of the spectrum, you can take a more intensive and comprehensive approach by enrolling in a digital marketing certificate program. Here are some suggestions for starting your digital learning journey.
1. Platform-specific learning
If you want to start with bite-sized learning, pick a platform and use their native resources.
• Facebook. Learn how to how to create and manage Facebook and Instagram assets, control user access and permissions, and track your ads. Facebook's Business Manager is a central hub where you can integrate all of your Facebook and Instagram business information and marketing activity in one place so multiple users can easily and effectively share access. (Facebook owns Instagram.) If you don't plan to share an ad account with anyone else, consider Ads Manager which lets individual users quickly create and duplicate ads, edit settings, and see metrics. Start here.
• LinkedIn. Use LinkedIn to generate leads, drive website traffic, build brand awareness, and promote your business using sponsored content, sponsored messages (directly to users), text ads, and dynamic ads that can be personalized, automated, and customized. Streamline your marketing efforts by using LinkedIn Campaign Manager advertising platform to create, measure, and optimize your campaigns in one place. Start here.
• Twitter. Learn how to promote your tweets to larger audiences, drive brand awareness with visual content, grow your following, and build a community. Start here.
Most platforms offer instructions, tutorials, and sometimes even courses to teach you how to market your business using their native tools and solutions. Once you get comfortable with the platforms' native tools, you'll want to explore how Google Analytics can help you pull it all together to track and measure the impact of your advertising effort on your website and determine your advertising ROI (return on investment).
Beyond the native social media platforms, social media management platforms like HootSuite, Sprout Social, Buffer and Tweetdeck offer free training for users.
2. Workshops and short courses
Organizations like Digital Marketing Institute, Marketing Profs, Marketing Sherpa, Chief Marketing, Business Marketing Association, Canadian Marketing Association, and American Marketing Association offer webinars, case studies, and short courses in social media, mobile, digital advertising, analytics, e-Commerce, search marketing, and more.
Online learning management systems like Udemy, Teachable, Skillshare, MasterClass, and edX offer a plethora of low-cost and no-cost courses on digital and social marketing.
3. Certificate programs
Certificate programs offer more comprehensive content from a more strategic perspective. Some are broader, providing an overview of digital marketing strategy, planning, and theory while others are more practical, providing hands-on, how-to instruction in the execution of digital marketing.
I recently completed a six-month digital marketing certificate program offered by the Digital Marketing Institute in partnership with the American Marketing Association, and I noticed many of my marketing contacts on LinkedIn have as well. It's just one of many programs now available for marketers who want to develop their digital skills and advance their careers.
The University of Toronto offers an online certificate program on the fundamentals of digital marketing, specific tools for search engine marketing and social media marketing, and instruction on how to leverage these skills to maximize ROI. Through lectures, readings, case studies, exercises and assignments, students learn about new and emerging social media platforms, community management, metrics, and reporting practices. Enrollment costs $4,990.
Simon Fraser University, a public research university located in British Columbia, offers a 13-week Digital Communications Certificate program plus a three-week unpaid internship. The program covers digital communications and integrated marketing, with hands-on practice in English language workplace communications for non-native speakers. Students learn digital marketing principles in social media networking, e-commerce, search engine optimization (SEO), content marketing, online display advertising and pay-per-click platforms, and the basics of website mechanics. The program costs $7,125.
Many US private and public universities like Harvard, Cornell, Wharton, Rutgers, Duke University (North Carolina), the University of Denver, Depaul University (Illinois), the University of Vermont, Oregon State University, University of La Verne (California), University of Georgia, the University of Illinois (my alma mater) and many more offer certificate programs in digital marketing ranging in cost from $1,495 to $9,600. For a list of programs, visit: https://www.bestmarketingdegrees.org/the-most-affordable-certificates-in-digital-marketing.

4. Manufacturer resources
Manufacturers have the resources and are in a unique position to help and even lead distributors along on their digital journey. Some of the ways manufacturers can help are by providing digital resources like content and images, and making them easy to find and access. The Legrand marketing team, which is pretty savvy at digital marketing for their brands, provides a Distributor Marketing Portal with access to toolkits containing co-branded print ads, digital banner ads, co-branded email templates, hi-res photography, press release copy, and more to support distributors' marketing efforts.
Schneider just introduced a new digital marketing resource platform, powered by ZiftONE, which enables distributors to explore social outreach and automated email marketing, utilize social media to promote branded content, and track and evaluate campaigns to track marketing's contribution to opportunities and closed deals. Schneider provides pre-designed templates, promotional ideas and program rollouts, and the platform and the marketing team provide training and support. The program is free and available to Schneider resellers.
5. Consultants/trainers
If you need more one-on-one attention, you might consider working with a marketing consultant, coach or trainer to help you strategically plan and launch your digital marketing program. This will allow you to work at your own speed, focusing on your immediate needs and challenges while you learn.
Conclusion
If you feel overwhelmed and don't know where to start, I suggest a comprehensive, hands-on program like the Digital Marketing Institute's Digital Marketing Pro curriculum. If you're somewhat confident in your skills, but need to learn specifics, you might explore tutorials and training offered by specific platforms. If you have a solid foundation in digital marketing, but need to grow your skills, look for specific workshops and courses to address the gaps in your knowledge.
The point is, you can find the training and information you need, often for free, with a little time spent searching and researching online. So you really have no more excuses, do you?
American First Lady Eleanor Roosevelt once said, "I believe that anyone can conquer fear by doing the things he fears to do, provided he keeps doing them until he gets a record of successful experience behind him."
Begin your digital marketing journey now by learning and experimenting. Get a few successes under your belt, then keep learning and experimenting. Bon voyage!
Katrina Olson is a marketing consultant, trainer, and writer, and principal of Katrina Olson Marketing + Training. She works with distributors, manufacturers, associations, and other B2B clients, as well as writing for several industry trade publications. She can be reached at katrina@katrinaolson.com or via her website at www.katrinaolson.com.