From "Pivots" to Progression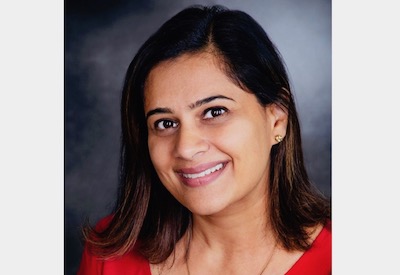 Jan 10, 2021
By Swati Vora-Patel
If I could sum up the year gone by in one word, it would be "pivot."
From the onset of the pandemic, businesses quickly pivoted to adapt to shifting markets, changing customer expectations and new employee requirements. Online services were fast-tracked, demand and supply planning became more digitized across the value chain, meetings and training were "Zoomified" — all in an attempt for businesses to remain relevant and available in a changing market.
While uncertainty still looms as we begin a new year, many electrical distributors have pivoted to experience progressions and expanded opportunities. Some, however, are still behind because they have not taken the necessary steps to realize new potential. Progressive distributors have transformed their sales and operations to serve customers in safer, more efficient ways. Many who once had distant plans for online services, have quickly moved their e-commerce blueprints into deployment in an effort to automate processes and heighten service levels. In many instances, these distributors have also maintained supply chain continuity through more connected planning, procurement and purchasing processes and nurturing relationships with customers and partners. Sales and support teams have also been tasked with upskilling faster than ever to manage new digital systems, to work remotely, and to connect with customers and partners in new ways. Essentially, those who have progressed in the distribution community have established a stronger foothold as a key partner in the value chain.
Preparing your business for new opportunities
The electrical channel is supported by organizations such as Electro-Federation Canada (EFC), which stands beside member organizations to help set ablaze new opportunities for the industry. As the year unfolds, EFC will continue to help shape and steer this industry to support members' businesses. Here are just some of the new programs underway.
Market Insights: EFC and Kerrwil have teamed up to develop a research study, Emerging Stronger on the Other Side of the Pandemic — due out this fall. This year's research will track the impact this pandemic has had on markets in our industry by exploring which other segments have joined the ranks of traditional commercial and industrial heavyweights, and how this will affect our channel going forward. The report will also explore lessons we have learned about our channel's responsiveness to the pandemic, as well as how changing customer and staff expectations have fueled new ways of servicing the market and attracting and retaining employees.
This work will dovetail into the annual Pathfinder benchmarking report, another study that is produced by Kerrwil in partnership with EFC. This report will profile the total available market for electrical equipment in Canada and will draw insights from the Emerging Stronger study to address the latest construction outlook, evolving markets and end user projects. Pathfinder will be released in September and is available to EFC members only.
Economic Preparedness: get the latest insight on the Canadian economy through an exploration of how the Biden administration will impact manufacturing and the supply chain in our nation. On January 28, EFC has invited renowned political scientist Janice Gross Stein to address our industry's impacts in this timely webinar. Learn more here.

New Virtual Selling Strategies: this webinar will help strengthen your greatest asset…your human capital. Today's sales teams need a game plan to effectively grow rapport with existing customers and build trust with new customers in this new world order of virtual selling. On March 11, EFC has organized a virtual sales training to help your staff more closely connect with customers during these unprecedented times. Learn innovative game-changing strategies to shift the sales paradigm and reframe your team's mindsets to build and maintain virtual customer connections. Details.

Plus, EFC is planning many other virtual events each month. Check out www.electrofed.com/events for all trending topics.
Supply Chains: as our industry continues to undergo the ebb and flow of market transformation, it is clear how pivotal the distributor community is to balancing supply and demand needs. Distributors have had to become more agile and responsive to maintain supply chain resiliency and to balance cost and risk in supply chain management. Measures to scale up investments in digitized systems and processes (EDI, ecommerce, VMI, cybersecurity, etc.) are essential to protecting the ongoing continuity of products and services in this new era. An EFC Supply Chain Network has been formed to bring those responsible for operations, IT and logistics together to discuss supply chain best practices, with an objective to strengthen partnerships within a digitized channel. Learn more.

Channel Relations: it is no surprise that the electrical industry is deeply rooted in partnerships. The tight-knit relationships formed by channel players have served our industry well during this pandemic. While we cannot "be together," digital technologies have kept us close. Through committees and networks, EFC members have vast opportunities to connect with industry peers. As government guidelines allow gatherings, EFC will once again host networking events from coast to coast in a safe, responsible manner. Look out for details about golf tournaments, holiday receptions and educational sessions.
Of course, EFC's programming would be remiss without its annual conference — where market insights, leadership and fall business planning intersect. This year's conference will be held from September 21 to 24. Planning is underway to determine the best format for this year's conference (hybrid or virtually). Lock these dates in your calendar and get set to build tighter networks and agile business practices to emerge stronger on the other side of the pandemic!
Stay tuned to www.electrofed.com for timely updates on these and other programs and services.
Not a member of EFC yet? Join EFC and your partner community as we pivot to grow, lead and compete in an ever-changing market. Contact info@electrofed.com to learn how you can join today.
Swati Vora-Patel is VP, Marketing & Channel Development, Electro-Federation Canada.