e-Commerce Upkeep: Essential Electrical Safety Tips for Your Webstore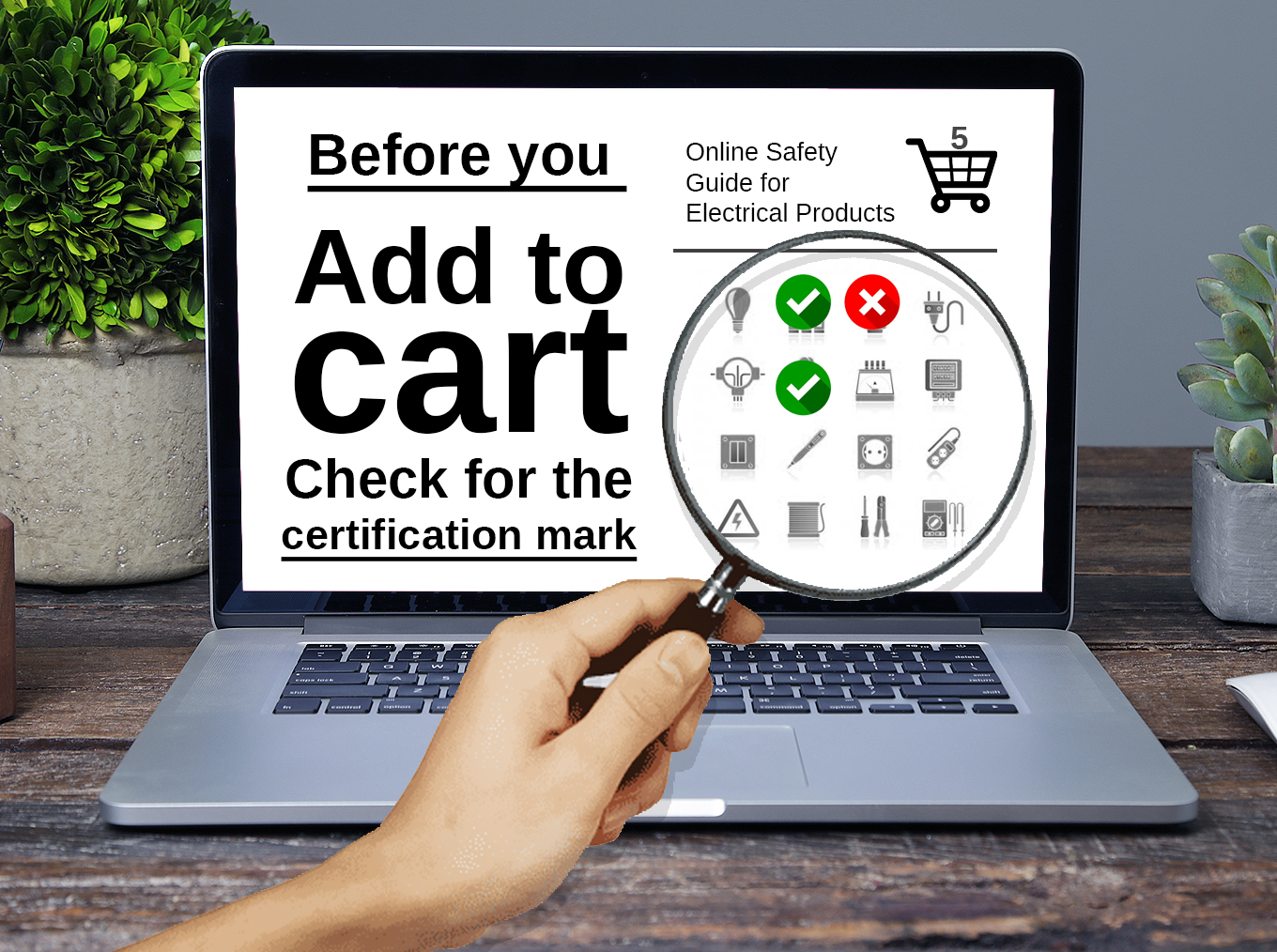 June 11, 2021
By Swati Vora-Patel
When Electro-Federation Canada (EFC) partnered with provincial regulators, certification agencies and other safety partners earlier this year to build an industry portal to promote online electrical safety, the motto "Before you add to cart…check for the certification mark!" was the genesis for this collaboration.
Certification marks and labels are essential for electrical products. Most electrical products that are advertised, displayed and sold must be approved by an accredited certification body. This portal outlines the types of electrical products that require certification, what the marks and labels look like — and what online shoppers must be mindful of when purchasing electrical products online.
Call to action for electrical distributors
With the wide reach of e-Commerce, it's imperative that your business share a role in helping customers make informed decisions when selecting and purchasing electrical products from your online platform. The resources shared on the portal have reached channel customers, end users and consumers across Canada, and online shoppers are continually reminded to look for particular cues on e-Commerce sites before making electrical purchases online.
Electrical distributors must ensure their e-Commerce sites feature the following details — after all, consumers are on the lookout for these details so be sure that your online presence is aligned with what they expect to find:
• easy-to-access information about product warranties and return/exchange policies
• product descriptions that display/indicate certification marks and labels (if applicable)
• name of the manufacturer and/or the product's country of origin
• product photos and detailed specifications
• product reviews, if available
Download and share this online safety checklist with your team to ensure your e-Commerce site meets online guidelines.
Online shopping may be as simple as "click and order," but before customers add electrical products to their online cart, it's up to our industry — and your business — to help them make smart, safe decisions about their electrical purchases.
Click Here to access the portal and learn how you can help champion online electrical safety.
EFC thanks industry partners from the Canadian Advisory Council on Electrical Safety (CACES) for their thought leadership and support in developing the web portal and resources.
Swati Vora-Patel is VP, Marketing & Channel Development, Electro-Federation Canada.
Notes