The Changing Electrical Wholesale Market in 1962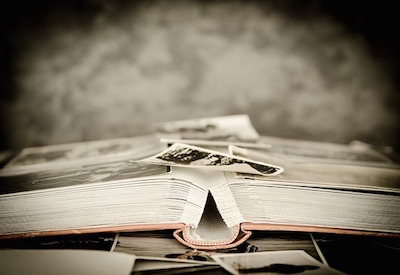 Mar 3, 2019
By Owen Hurst
We often hear about how much the electrical industry is changing and how new and improved products and an ever broadening number of global manufacturers are disrupting how the wholesale market operates. What we don't always tend to consider in our attempt to stay ahead of the game is that a rapidly changing market is nothing new, and many of the challenges faced by wholesalers today can be seen by looking back at the progression of the industry since its inception.
In this article we examine the opinions of George Ganzenmuller, who was the chief editor of Electrical Wholesaling until his passing in 1986. The article considered is titled, "Current Shifts in Electrical Wholesaling," and was published in the Journal of Marketing in 1962.[1]
George identifies that established methods of distribution were changing on account of several factors:
• changes in functions performed
• changes in customer requirements
• changes in products handled
• changes in supplier relationships
George notes, and remember that we are stepping back to 1962, that "on one side, he (distributors) is squeezed by manufacturers and agents who are assuming part of his warehousing and selling functions. On the other side, contractors and industrial customers are pressing him for more service at less cost."[2]
Because of these pressures wholesalers were forced to find methods to not only maintain but to enhance their position, and one way that George says they accomplished this was "through close alliances with manufacturers whose policies enable him to function fully and profitably as a distributor."[3] Knowing the market today George was clearly seeing not just the beginnings of a trend but the direction the entire market was soon to take.
Digging a little deeper George looked at some of the specifics that were changing the relationships between wholesalers and manufacturers and wholesalers and customers.
He recognized that in 1962 "different functional trends were taking place in regard to different products."[4] One example George noted was the changing distribution method for motor controls, which had primarily been sold directly by manufacturers but were increasingly becoming an electrical distributor item. This shift was largely customer driven and was slow moving. "Electrical distributors in the last two decades moved into the dominant position in the distribution of motor controls to the contractor and industrial maintenance markets…"[5]
With the shift in the 1960s from products that had been previously sold direct by manufacturers, distributors came to recognize that purchasers expected a degree of deep product expertise. This meant that the selling function at the wholesale level was simultaneously required to broaden and deepen. As a result of this George noted that "new facets have been added — such as product and marketing specialists, more frequent catalogues, direct-mail and publication advertising, and special services like engineering assistance, pricing and quotations and emergency deliveries — and selling has become more intensified as most sales territories have continued to shrink."[6]
This new selling method for 1962 is something that we take for granted today as distributors have specialized, knowledgeable salesman, and in many instances have operations that reach into both the manufacturing and contracting fields.
Another point made by George that largely piggybacks on the above point is the change in customer requirements. Three changes stood out for George, namely the "demand for the lowest possible prices, insistence on the fastest possible delivery, and the need for more precise information."[7]
George also points out that "there is an unusual price consciousness today on the part of electrical contractors and industrial buyers. In fact, there is so much talk about price cutting that there is probably a tendency to exaggerate it."[8] He goes on to discuss the "twin evils" of bid-shopping and bid-peddling, which he noted was more prevalent among electrical contractors than industrial customers.
While reading George's insights into pricing I nearly forgot I was looking back 56 years.
Finally, George discussed the changes in supplier relationships, which can certainly be seen as a core foundation for the relationships that exist today between manufacturers and distributors.
In 1962, the relationship between the manufacturer and distributor, which had previously been somewhat tenuous, was strengthening. And George noted "this derives from a better understanding and appreciation by some manufacturers of the role of the wholesale distributor and the steps they have taken to cooperate rather than compete."[9]
That said, he notes that it was still early days and that much improvement in this relationship building was necessary. One intriguing manner George identified as a means to alleviate some of this tension was the introduction of selective or limited distribution. The point was quite insightful considering that today the distributor mix is split between full-line distributors and selective distribution in fields like wire and cable, automation and control, and lighting hybrid distribution.
In all George produced a highly focused article on the shifting distribution market in 1962, as well as providing valuable insight into the future of the industry that we are currently engaged in.
Owen Hurst is Managing Editor of Panel Builder & Systems Integrator. Source: Edwin H. Lewis. "The Distribution of Industrial Electrical Equipment," Journal of Marketing 24 (4) (1960), pp. 23-28
Notes
1. George Ganzenmuller, "Current Shifts in Electrical Wholesaling," in Journal of Marketing 26 (4) (1962), pp. 60-63
2. Ibid, 60
3. Ibid
4. Ibid
5. Ibid
6. Ibid, 61
7. Ibid
8. Ibid, 62
9. Ibid, 63