'Powering a Changing World' on the Positive Side of the 'V'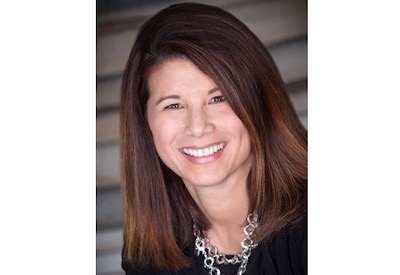 Dec 13, 2021
By: Carol McGlogan, Electro-Federation Canada
Within the first year of this pandemic, economists introduced us to a new term to describe the economic impact of COVID-19: the 'V' shaped recovery. We learned that some parts of the economy would suffer long-term consequences, while others would recover quickly after a significant downturn. The electrical industry has proved to be on the positive side of the 'V'. We are in an enviable position compared to other industries, given that we are an essential service during an era of electrification, Industry 4.0 and a booming residential market.
To support our industry during this exciting, yet challenging, time, EFC is expanding our efforts in government relations, workforce development, diversity and inclusion, data intelligence and cyber security.
Advocacy: the EFC Board has approved additional resources to support and promote our industry as one that positively impacts the fight against climate change. Our objective will be to elevate our industry's profile, while advocating for policies that encourage the adoption of energy saving products, expedite the modernization of our electrical grid, and support the electrification of transport. We also recognize that projected labour shortages in the construction industry will negatively impact our progress and will therefore advocate for support programs to improve the supply of labour.
To address workforce development, we will continue with virtual webinar programming on topics that are relevant to our members. We have also launched a leadership development series for aspiring and experienced leaders. As well, members who serve the automation market will have access to our new Industrial Automation Playbook, providing new industry entrants with insights into how the automation market works and what it takes to succeed. And finally, our 'network' system for HR, Marketing, Supply Chain and Cybersecurity will continue to provide industry employees in those verticals the opportunity to keep current with the latest trends and best practices in their profession and network with others in their same discipline.
In keeping with our Diversity, Equity and Inclusion (DEI) goals, EFC has signed the 50/30 Challenge, a federal government initiative that strives for 50% of Canadian senior leadership teams and boards to be comprised of women, and 30% of other under-represented groups to also be in positions of economic influence and leadership. Our industry is far from achieving these goals and our poor performance in this area has directly impacted our ability to attract top talent. EFC will support members with best practices, industry KPIs for benchmarking, thought leadership and a national Women's Network to move the needle on DEI.
The issue of Cybersecurity took centre-stage this year as some of our members' systems were compromised, resulting in significant disruption and financial peril. EFC held a Cybersecurity Summit in June and a key takeaway from this Summit was that 'it takes a village' to keep our industry safe. To help mitigate future risks, EFC has assembled Cybersecurity taskforces with robust representation from our industry. We will be launching industry best practices in Q1 2022 that are scalable by size and complexity of company for cybersecurity implementation. We will also be vetting IT suppliers who may be able to assist members in their cybersecurity journey.
Finally, we know that business intelligence via market data is one of the top benefits of EFC membership. To improve market insight offerings to members, we will be hiring a data analyst in 2022. The goal of the analyst role will be to understand market 'triggers' for our industry segments with the aim to provide forecasting information to members.
When you are on the positive side of the 'V', there is no time to rest; we must remain sharp and ready to take advantage of the opportunities that lay before us. Our industry is truly 'powering a changing world' and EFC will continue to support our members as we navigate this exciting journey together.
Carol McGlogan is President & CEO, Electro-Federation Canada.