Creating a "Value Chain" from the Outside-in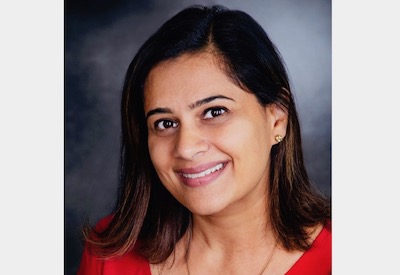 Nov 16, 2020
By Swati Vora-Patel
"As a distributor, we need to build capabilities around experiences, data and the technologies that are driving change… It's important that we listen, experiment and help lead our customers forward." Chief Marketing Officer, Distributor — from the book Innovate to Dominate: The 12th Edition in the Facing the Forces of Change Series
Mapping your company's digital transformation begins with an outside-in approach. The "outside" refers to how your products and services address customer expectations (pricing, availability, quality, delivery), whereas the "inside" relates to the policies and processes you need to ramp up to create positive experiences for customers.
What experiences do you want your customers to have? What operational processes and services does your organization need to re-engineer to support evolving customer experiences? Essentially, how can you match outside expectations with inside competencies to heighten service opportunities?
Adopting a value chain philosophy
Ease of access, transparency, tracking and online payment — these are just some of the many experiences that customers expect from personal and business services. These expectations must resonate within all levels of your business and across all partnerships — and must ultimately ladder up to create a customer-driven value chain.[1]
The transportation network has championed the customer-driven value chain philosophy. Consider how Uber has transformed our personal transit expectations: your smartphone connects to available drivers within close range, provides a profile of available cars and drivers, allows you to make your preference, specifies arrival time, provides online payment processing, and offers a rating system at the end of your journey. What if you adopted a customer-driven approach to your supply chain that extended across your value chain with partners to provide customers with point-in-time access to product and delivery information much like a ride-sharing app?
But don't just take our word for it! These capabilities were driven from discussions with customers during a virtual panel, which was hosted by Electro-Federation Canada (EFC) last month. EFC invited three electrical customers to participate in its 2nd Annual Supply Chain Summit to share perspectives on the gaps and opportunities within our industry's supply chain. The customer panelists included:
• Wael Safwat, Director of Procurement (North America), Black & McDonald
• Terry McSwain, Electrical Estimator, TM3
• Martin Perrier, Strategic Sourcing Director, Hydro Quebec
The panel was moderated by Mark Dancer, CEO, Network for Business Innovation. Mark is an expert on business model and value chain innovation and a Fellow for the NAW Institute for Distribution Excellence.
Among the many insights shared, the following are some of the key takeaways that the panelists shared during the customer segment.
Accessibility: Ease of access to product and pricing information from one source was a recurring theme throughout the panel discussion. The customer panelists reinforced that while many suppliers' e-Commerce sites are transforming to feature login portals and more robust search engines, access to inventory, pricing and delivery data is often unavailable on sites. The panelists discussed a one-stop platform for customers to source products, view inventory levels, pay online, track shipment and delivery status. While they recognized that an all-inclusive online destination for electrical products would be convenient, they also recognize that this expectation has its limitations, given that distributors carry different lines, are often geographically based, have variances in the technologies and processes that they employ, and have their own unique value propositions. As a future goal, could our channel transform its independent supply chain into an industry-wide value chain that fosters collaboration, transparency and one source of data access for customers? Might seem far-fetched, but often innovation begins with ingenuity, partnerships and inspiration from customers.
Connectivity and collaboration: Another topic discussed centred on challenges related to the connectivity of disparate systems. Customers conveyed the inefficiencies and technical constraints of data extraction processes from suppliers. They expressed how little consistency there is among the channel in how data are processed (digitally vs. manually), stored, formatted and shared, impacting data access, formatting and quality. This concern addresses the need for collaboration between partners and the standardization of digital systems and processes across the value chain to promote end-to-end efficiencies and improve data access and accuracy. A positive step forward for our industry is the interest and investments that channel partners are exploring for emerging digital technologies and other fundamental requirements that allow data synchronization, EDI, VMI and other fundamental practices.
Policies and programs: manufacturers and distributors should conduct a strategic review of channel and supplier programs to ensure they encourage investment and collaboration, and do not hold back progress. For manufacturers, this means channel authorizations, discounts and rebates. Distributors should explore preferred supplier programs and policies for collaborating around point-of-sale (POS) data. Precedents can be a prison, especially if there is no conscious effort to modernize them for the digital age.
Diversified skillsets: As the channel and its customers move towards digitized processes and systems, the competencies and composition of the workforce also requires a shift. The customer panelists reinstated the need for more diversity and inclusion within channel partners' workforce, so that new skillsets such as data analytics, collaboration as well as creativity and empathy to develop new solutions to evolving customer expectations.
Risk management: This pandemic has cast light on how susceptible our channel is to supply chain interruptions caused by unforeseen circumstances. With the right digital processes and skillsets in place, channel partners can manage risks associated with the sourcing of products, geopolitical constraints.
Local vs. global: What does it mean to be local in a digital age? The panelists commented on their growing interest in buying locally manufactured and sourced products to help mitigate future disruptions and safety risk, and to support the Canadian economy. How will our channel balance local manufacturing and distribution in a world that is becoming more globalized and digitized? Especially when digitalization by virtue expands borders and lifts boundaries. How will our industry continue to evolve to offer local support and services in a growing global realm?
What's next? Mapping our channel's digital journey
Building a customer-driven value chain involves all partners in the channel… but the journey begins with understanding customer insights. EFC's Supply Chain Summit provided a lens through which manufacturers, distributors and agents could reflect on their own partnerships and operations to determine how to best align services with customer experiences.
EFC continues to advance the electrical channel by providing insights on emerging technologies and best practices for help companies and their partners achieve digital supply chain excellence. The following framework is an example of key steps that our channel will need to collectively explore so we can build a value chain that includes partnership alliances and evolves to support customer requirements and industry changes.

Credit: Mark Dancer, Network for Business Innovation
Join EFC's Supply Chain Network and help strategize and shape channel opportunities: contact Swati Vora-Patel at spatel@electrofed.com to learn more.
To watch a full recap of EFC's Supply Chain Summit, including the customer panel segment, follow this link.

Swati Vora-Patel is VP, Marketing & Channel Development, Electro-Federation Canada.
Notes

1. A value chain is a framework that includes integrated supply chain management that filters upstream (suppliers) and downstream (distribution channels, customers, end users).
2. View EFC's research, Talent for an Emerging Workforce, for more on this.