Monthly Survey of Canadian Manufacturing Sales for July 2020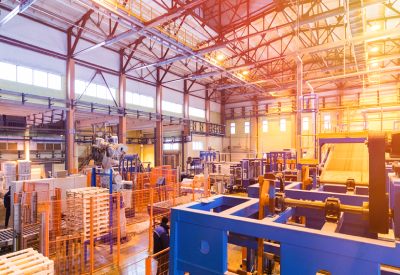 Sept 16, 2020
Manufacturing sales increased for the third consecutive month, rising 7.0% to $53.1 billion in July on higher sales of motor vehicle and parts. Nevertheless, manufacturing sales remained 5.4% below February's pre-pandemic levels.
Excluding the transportation industry, manufacturing sales grew 3.3%.
Sales rose in 13 of 21 industries, representing more than two-thirds (68%) of total sales in the manufacturing sector.
Capacity utilization rates rose as many industries continued to ramp up production.
Manufacturing sales in constant dollars increased 6.1%, indicating a higher volume of products sold in July.
Motor vehicles and parts drive the sales growth
Sales in the transportation equipment industry rose by almost one-quarter (+24.1%) to $11.0 billion in July, mainly due to higher sales of motor vehicles and parts. Despite summer shutdowns, motor vehicle sales rose by one-third (+32.9%) to $5.3 billion, following a 282% increase in June. Many auto manufacturers shortened or skipped their summer shutdowns this year. Higher sales may also reflect lower inventories on hand. Sales of motor vehicle parts rose 38.9%, in tandem with the gain in the assembly industry. According to the Retail Trade Survey, motor vehicle and parts sales rose 53.4% in June as dealership closures ended in many regions. The Canadian international merchandise trade survey for July also shows that higher exports of motor vehicles and parts to the United States contributed to the trade gains observed for July.
Petroleum and coal product sales rose 13.0% to $3.7 billion in July on higher prices and volumes. Nevertheless, year-over-year sales were down 39.4%. Constant dollar sales of petroleum products rose 8.9% in July.
Sales in the plastic and rubber product industry increased for the third consecutive month, rising 15.1% in July—partly on increased demand for plastic and rubber auto parts. The capacity utilization rate in this industry stood at 75.9% in July, up from 53.4% in April and 3.9 percentage points above March at the onset of the pandemic.
Food sales declined 1.7% in July, following two consecutive monthly gains. The decline in July was attributable to lower seafood sales following a 28.4% increase in June, when fishing activities reached their peak. The unadjusted decline (-39.3%) in seafood in July was larger than previous years.
In June, the Chinese government enacted new testing measures for live and processed lobster imports before they can enter the country. The new measures disrupted lobster sales in July.
Following two consecutive monthly increases, sales in the primary metal industry declined 1.4% to $3.5 billion in July. Primary metal manufacturing has lagged other industries during the recent recovery, in part due to metal pricing and lower domestic demand. Year-over-year sales were down 15.1% in July. Sales in constant dollars decreased 3.0%.
Sales in Ontario continue to rebound, albeit at a slower pace
Manufacturing sales rose in seven provinces in July, led by higher sales in Ontario and British Columbia.
Sales in Ontario rose by 12.8% to $26.0 billion in July, following a 39.9% increase in June. Higher sales of motor vehicles and motor vehicle parts were primarily responsible for the gains. Many auto assembly plants in Ontario shortened their scheduled shutdowns and maintenance and increased capacity, which reduced the inventories that had accumulated during March and April.
British Columbia posted the second largest sales increase in July, with sales up 4.3% to $4.2 billion. Approximately half the gain reflected higher wood product sales (+11.8%). Wood product sales also rose in June (+19.0%), and these gains come amid a substantial rise in housing starts in both Canada and the United States since April. Sales in British Columbia were also up in the transportation equipment, and petroleum and coal product industries.
Manufacturing sales also rose 10.6% in Manitoba, reflecting higher transportation equipment sales. In Alberta, sales were up 3.0% largely as a result of higher petroleum and coal product sales.
Following a 16.4% increase in June, sales in Nova Scotia declined 6.1% to $712 million in July on lower transportation equipment.
Toronto leads the sales growth among selected census metropolitan areas
Manufacturing sales on an unadjusted basis rose in 7 of the 12 selected census metropolitan areas (CMAs) in July, led by Toronto (+1.7%) and Edmonton (+6.4%).
Chemical and food manufacturing drove the gain in Toronto, while in Edmonton the increase was attributable to petroleum and coal products. Sales in Toronto and Edmonton have been rising since April.
Manufacturing sales in Montréal were down 6.5% following two consecutive gains. The decline in July was due to lower sales in the transportation equipment industry and the primary metal industry.
Inventory levels decrease
Total inventories decreased 0.8% to $86.4 billion in July, their lowest level since February 2019. Inventories declined in 15 of 21 industries in July, led by the machinery and the aerospace product and parts industries.
Inventory levels started to decrease in April as production was disrupted at many manufacturing plants due to physical distancing measures. The transportation equipment industry alone has accounted for 45% of the decline in total inventories since the peak in March.
The inventory-to-sales ratio decreased for the third consecutive month, falling from 1.76 in June to 1.63 in July. Nevertheless, the ratio remains above February levels (1.56). This ratio measures the time, in months, that would be required to exhaust inventories if sales were to remain at their current level.
Unfilled orders decline
Manufacturing unfilled orders decreased for the fourth consecutive month, falling 1.2% to $92.5 billion in July—its lowest level since September 2018. The aerospace product and parts industry (-1.4%) contributed the most to the decrease in unfilled orders in July.
The appreciation of the Canadian dollar relative to the US dollar, combined with the delivery of business aircraft, contributed to the drop in unfilled orders in the aerospace industry over the previous four months.
Unfilled orders were also down in the fabricated metal product (-2.6%) and computer and electronic product (-2.4%) industries.
Unfilled orders of primary metals rose 7.9%.
New orders rose for the third straight month, up 9.0% to $52.0 billion in July, partly on higher new orders of motor vehicles and parts.
Capacity utilization rate increases
The capacity utilization rate (not seasonally adjusted) for the total manufacturing sector rose from 74.3% in June to 74.9% in July. Data from the Labour Force Survey for July reported that employment in the manufacturing sector in Canada gained 29,000 in July, bringing employment to 93.6% of its February level.