Acquisitions Accelerate, 19 Since July
October 31, 2022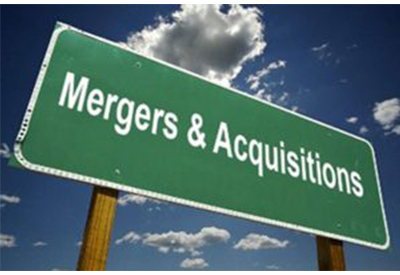 By David Gordon, President, Channel Marketing Group
While there may be only seven days left to the national mid-term elections, there are only 59 days remaining to determine who will own a number of electrical distributors. While Rexel initiated the second half of the year acquisition run with its agreement to acquire Horizon Solutions, there have been a number of deals since then.
Why Sell?
This year's acquisition sprint has been influenced, perhaps precipitated in some instances, by recent economic conditions. These changes include:
The impact of the war in Ukraine which has impacted today's European economy and its outlook, at least for the next few years.
COVID, which has slowed the Chinese economy.
The initial rise in commodity prices followed by the decline in those same prices due to inflation and interest rate pressures.
20%+ revenue increases the past few years which have also fueled record distributor net profits.
So, it has been "the best of times" and now those times are, at least, cloudy.
This is further coupled with companies facing:
Generational change at senior management levels … or no natural succession plans.
An aging workforce and recruitment challenges
Increasing emphasis on the need for technology investments of all types.
The "fun" of the business dissipating due to industry-wide supply chain issues
Overall, the rising cost of business.
At the same time there are companies that are focused on the future who are willing to invest to accelerate their growth.
Why Buy?
Consider:
European companies, especially Rexel and Sonepar, probably looking at the US market, the second largest electrical components market in the world, as a better growth opportunity than their European home market … where better to invest their resources. At the same time, these companies may be able to take advantage of the strength of the dollar (or weakness of other currencies) and hence a favorable currency exchange as well as potential tax advantages (from a European viewpoint.)
Independents that are seeking to expand their business, contiguously, and hence able to acquire smaller firms. This helps expand footprint, generate increase demand for recently expanded / built Central / Regional Distribution Centers, and possibly acquire experienced personnel.
Some companies looking to diversify
These acquirers may also be considering that the US electrical market, or perhaps the industrial market, will be beneficiaries of:
Funds from the various COVID bills that can be used, for up to 5 years from the bill's date, for a variety of usages, including building renovations to address "COVID-related" investments.
Infrastructure Bill
Inflation Reduction Act
Industrial "reshoring" / " nearshoring"
Industrial facilities expanding
Chip investments as well as healthcare investments
Electrification / greenification / renewable investments that are occurring, inclusive of the EV construction activities (new auto and battery facilities)
Extensive investments near ports
These all play to a number of secular strengths in the U.S. economy. And the profitability benefits that scale can bring to an acquirer.
The Deals
Consider some of the deals:
National Chains
Independents
Further, Channel Marketing Group has had three smaller distributors reach out and ask, "should I sell?" and we know of other deals that are expected to be announced shortly. Additionally, we know of others that are looking to make acquisitions of electrical and non-electrical, albeit complementary, distributors in other industries.
Conclusion
Some observations
That's 19 transactions involving electrical distributors since July 2022. There were a good number of deals in the first half, especially Q1, which means that about 30 deals have been closed this year. With 60 days to go, it is feasible that 35-40 deals will close this year. To put this into perspective, in 2021, 21 distributors sold their businesses.
It's interesting that CED and USESI have not been involved in deals.
Industrially-oriented deals seem to be quiet.
Independents are being more "proactive" in the acquisition market. In some cases, it is probably because the deals are too small for larger companies.
Perhaps the sellers are being more "realistic" on their ask, especially when considering the level of investment, and management, that is needed to continue to run the business. In some instances, given the local market, owners may feel they are "getting out on top" and are concerned about a downturn (local market issues) for the next couple of years and don't want to manage through the change.
It's a changing market that can also have a ripple effect on NAED (number of members) as well as the marketing groups (number of members as well as revenue going to national chains). How manufacturers react could be interesting … if they react.
What do you think of the acquisition market?