Emerson Named 'Industrial IoT Company of the Year' for Fifth Time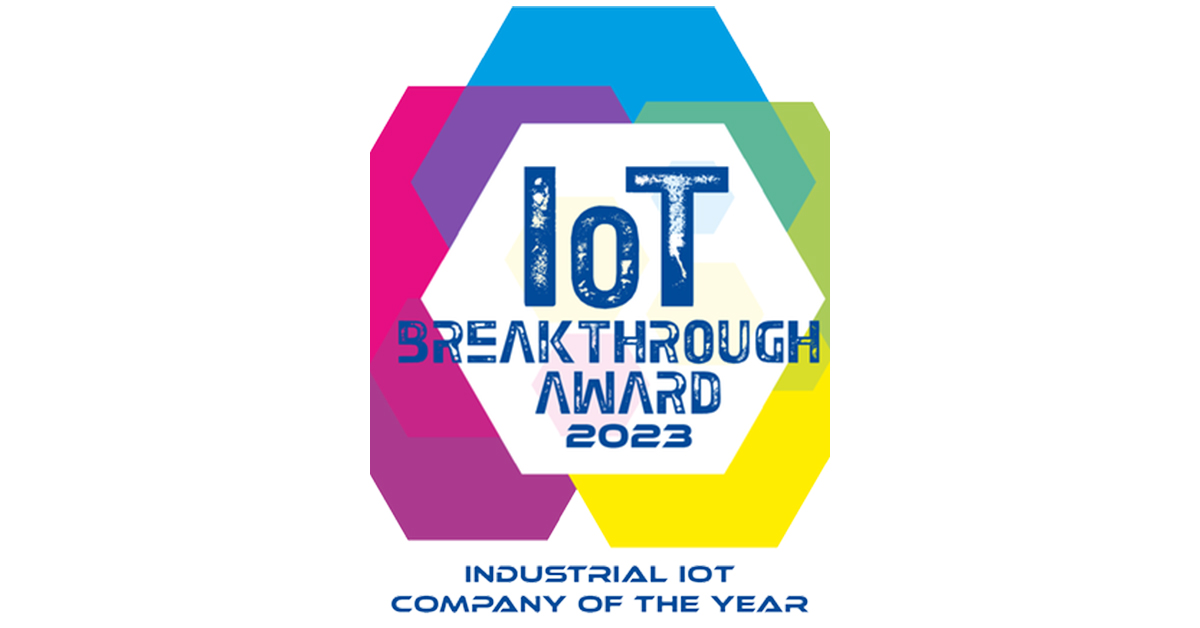 January 17, 2023
Emerson has been named the IoT Breakthrough 2023 "Industrial IoT Company of the Year" for the fifth time — an honor the company also received in 2018, 2019, 2020 and 2022. This year's award recognizes the power of Emerson's Plantweb digital ecosystem, which now includes the AspenTech suite of plant optimization software solutions.
Leveraging decades of innovation and expertise, Emerson delivers the broadest suite of automation technology to manufacturers across all industries. Emerson and AspenTech's portfolio of sensor, edge, control and software solutions – the Plantweb digital ecosystem – enables companies to optimize operations and performance of their plants and enterprise.
"Emerson is proud to be consistently recognized as an automation leader with a demonstrated commitment to innovating and providing leading solutions that help customers meet their business and sustainability goals in today's dynamic markets," said Ram Krishnan, chief operating officer of Emerson. "By integrating AspenTech into our industry-leading Plantweb digital ecosystem, we provide customers the most comprehensive digital transformation portfolio in the industry, backed by deep automation expertise."
Plantweb, including the AspenTech portfolio of asset optimization software, enables companies to "See, Decide, Act and Optimize" across their operations. Through its sensing and visualization, predictive diagnostics and monitoring, precision control and AI-powered analytics, Plantweb empowers companies to boost performance, improve safety and achieve sustainability targets through emissions reduction and greater energy efficiency.
"Emerson continues its decades-long streak of digital innovation and leadership across all automation categories, and the company's breakthrough Plantweb digital ecosystem, optimized with AspenTech, represents a next-generation IIoT platform to help their customers optimize operations and meet business and sustainability goals," said James Johnson, managing director at IoT Breakthrough. "Emerson's robust suite of sensors, software and control technologies are empowering organizations to 'See, Decide, Act and Optimize' like never before, and we are thrilled to congratulate the Emerson team for taking home our marquee 'Industrial IoT Company of the Year' award in the 7th annual IoT Breakthrough Awards program."
IoT Breakthrough, which recognizes excellence, creativity and success of Internet of Things companies, technologies and products, received more than 4,000 nominations for the 2023 competition. The awards honor the world's best companies, leaders, technologies and products in a range of IoT categories — from industrial and enterprise, to consumer and connected home. Winners are selected by a panel of senior-level professionals experienced in the IoT space, including journalists, analysts and technology executives.