Eaton's Bussmann Series and Eaton's Wiring Devices Now Represented by Contact Delage in Quebec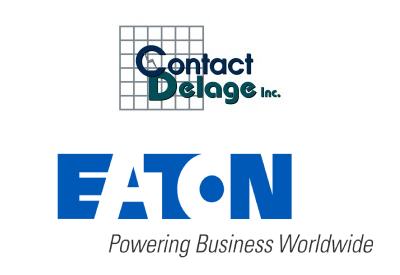 Dec 8, 2020
Eaton's Bussmann Series and Eaton's Wiring Devices are pleased to announce a new sales representative partnership with Contact Delage, effective December 1, for the province of Quebec.
Contact Delage has been serving the Quebec market proudly and professionally since 2002. They are a well-managed, highly motivated and technical organization that strives for excellence in all aspects of its business.
Eaton's expanding presence in Quebec will continue to grow with our new partnership and further drive our focus of powering business worldwide.
Effective December 1, forward all Bussmann and Wiring Devices inquiries to Contact Delage.