Dixon, MGM, and Gescan Ontario Launch New Website and Webshops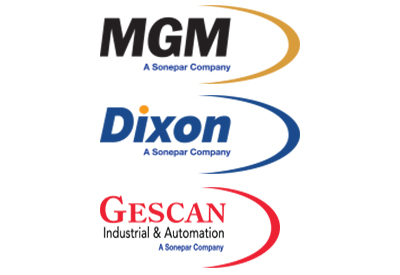 August 31, 2020
On August 26th Sonepar Canada's divisions of Dixon, MGM, and Gescan Ontario launched their new web sites and webshops.
The new websites will feature current company news, product promotions and enhanced marketing content.
The webshops now offer a full 24/7 B2B checkout for their customers to transact, and provide access to enriched product data including images, spec sheets and information.
Click here to visit the new websites:
DIXON, MGM, GESCAN Automation