What is the Future of ICI Construction Coming out of the Pandemic?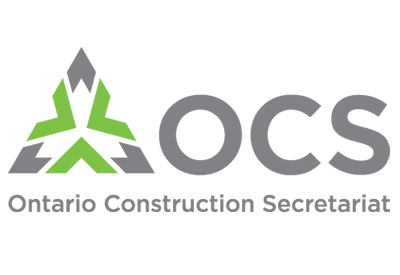 February 18, 2022
The current economic climate and what that will mean for Ontario's industrial, commercial and institutional construction sector will be in focus at the Ontario Construction Secretariat's 22nd annual State of the Industry and Outlook Conference.
Industry experts — including OCS Director of Research Katherine Jacobs and Export Development Canada's Deputy Chief Economist, Stuart Bergman — will provide statistics, data and analysis to help construction industry leaders and stakeholders have a better understanding of the current state of the economy two years into a global pandemic, and what the future may hold.
"The impact of the COVID-19 pandemic has been broad," says Robert Bronk, Chief Executive Officer of the OCS. "It has profoundly changed every aspect of our business, driving inflation and construction costs, disrupting supply chains, interrupting work schedules and restricting economic activity. The OCS State of the Industry Conference will help make sense of a confusing time. "
The OCS hosts this event for the unionized construction industry; the conference will be held on March 3rd at The International Centre in Mississauga, following all relevant provincial health guidelines. The event requires pre-registration and tickets are $75 apiece.
What: 22nd Annual Ontario Construction Secretariat State of the Industry and Outlook Conference
Where: The International Centre, 6900 Airport Road, Mississauga
When: March 3rd, 7:30 a.m. to 2:00 p.m.
How to register: Click here or visit https://ocs.swoogo.com/sioc2022/
Renowned Canadian journalist Steve Paikin will deliver the luncheon address. The anchor of TVO's The Agenda, a news program covering social, political, cultural and economic issues in Canada, he has also moderated leaders' debates in three federal and two provincial elections. He has also authored several books, including "Paikin and the Premiers: Personal Reflections on a Half Century of Ontario Leaders."
With the election coming soon, Mr. Paikin will offer his perspective and provide insight on the election while weighing in on how the ongoing pandemic will affect it.
For more information on the OCS, please visit www.iciconstruction.com.