Pilz Canada Celebrates 10 Years of Making Canada Safer – A Little Bit Each Day
August 2, 2023
By Krystie Johnston
Pilz was delighted to celebrate their 10th anniversary in Canada with staff, partners, customers, and distinguished guests on July 31, 2023. Managing Partners from Germany, Thomas Pilz and Susanne Kunschert, along with Andreas Sobotta, CEO and General Manager of Pilz Canada welcomed everyone to the Yankeelady IV and hosted the celebration. Honored guests included Carol McGlogan, Board Member of the Electro-Federation of Canada, Yvonne Dens, President & CEO at Canadian German Chamber of Industry and Commerce Inc., and Thomas Schultze, Consul General of Germany in Toronto.
The anniversary was celebrated with a memorable boat cruise into the evening, accompanied by dinner, entertainment, and stunning views of the Toronto skyline.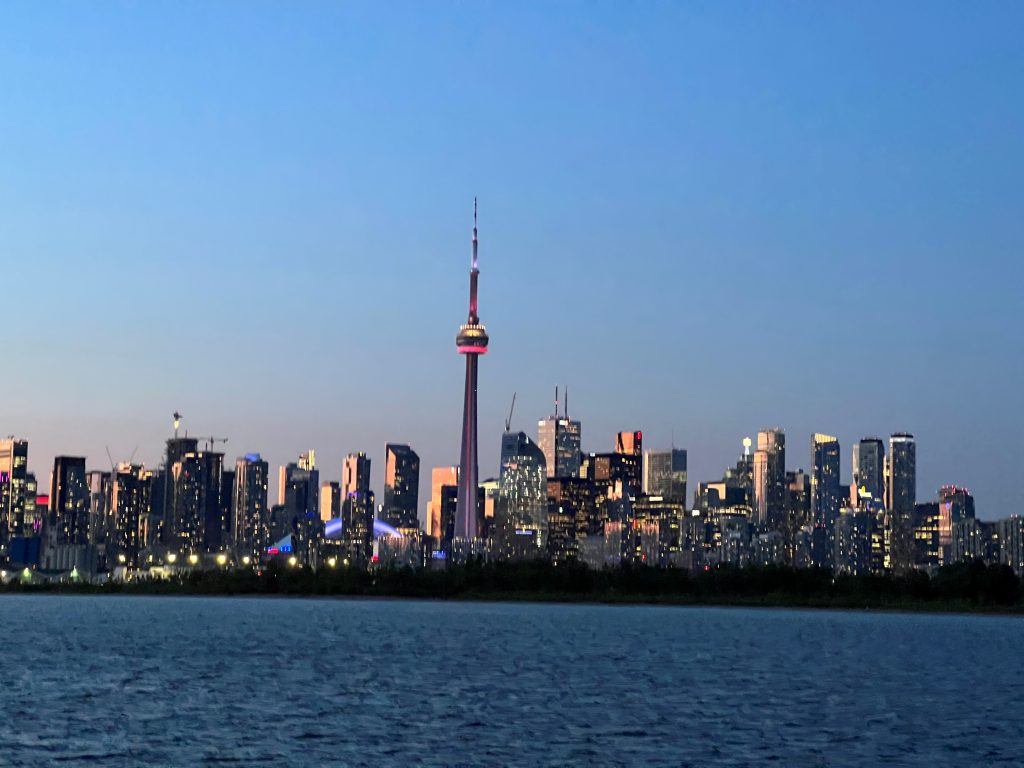 Pilz is celebrating many milestones this year: it is their 75th anniversary as a global company, and subsidiaries such as Brazil celebrates 25 years, and the United States celebrates 30 years. In fact, Pilz is present in 42 countries around the world, and many will celebrate similar milestones in the coming years.When asked what these milestones mean to them, and if it was planned to be celebrating so many anniversaries in the same year, Kunschert says,
"This was not intentional. Our mother was the one driving internationalization. She opened a lot of daughter companies because she always believed in having daughter companies with sales subsidiaries, engineering, and consulting. In the world, we have 42 data companies today, which have opened one after the other.
"We are really delighted that these two anniversaries come together. Brazil has their 25th year anniversary this year, and the US has their 30th. Many, many companies have anniversaries coming up. And the spirit of Pilz is the same in every country. It is amazing. I just come from Brazil and Mexico. And the teams have the same spirit. It is wonderful, we are very thankful."
Pilz is a supplier of safe automation solutions, and the company has seen success the last few years, despite disruptions such as COVID and the War in Ukraine. The company's slogan is, "We make Canada safer. A little bit every day. When asked what that means to them, Thomas Pilz says, "Every little step makes a great journey, and you should not jump too far if you want to achieve something. We focus on the little steps, and when we look back, we have gone really far."
And as a company, they have. 2022 was a successful financial year for the company – they achieved a record turnover of 403 million Euros (approx. $600M). Sales growth is just one area where Pilz achieved success in 2022. Their share of exports also increased by 1.1%, and their number of employees also rose, seeing an increase of 2.7 percent. To the managing partners, these milestones mean a lot.
Kunschert reflected on a conversation she had recently had with one of the company's product managers. His five-year old son was asking him what his work was, to which he replied, "Well, son, we make sure that the mommies and daddies come home safe every day." To which the boy replied, "Daddy, that makes you a superhero!" It was a light-bulb moment for Kunschert.
She says, "And I thought, 'Maybe you're right.' This is what it is about, every day. To make sure that moms and dads get home safe and protected. This is what it means to us. It is more than just working. A lot more than working. This is, I think, where the spirit is the same in every country, because we attract people to work for us that want to do more than work, they want to work at something that has an impact in their life."
It is undeniable that Pilz, as a company and corporate culture, has a passion for safety. The call to action may be different for each employee, but it is a calling, nonetheless. Pilz is a family company. Founded in 1948 by Hermann Pilz, it began as a glass blowing business in Esslingen, Germany. His son, Peter, got involved at an early age, and was instrumental in transforming the company and expanding it around the world. Today, it remains a third-generation, family-owned business.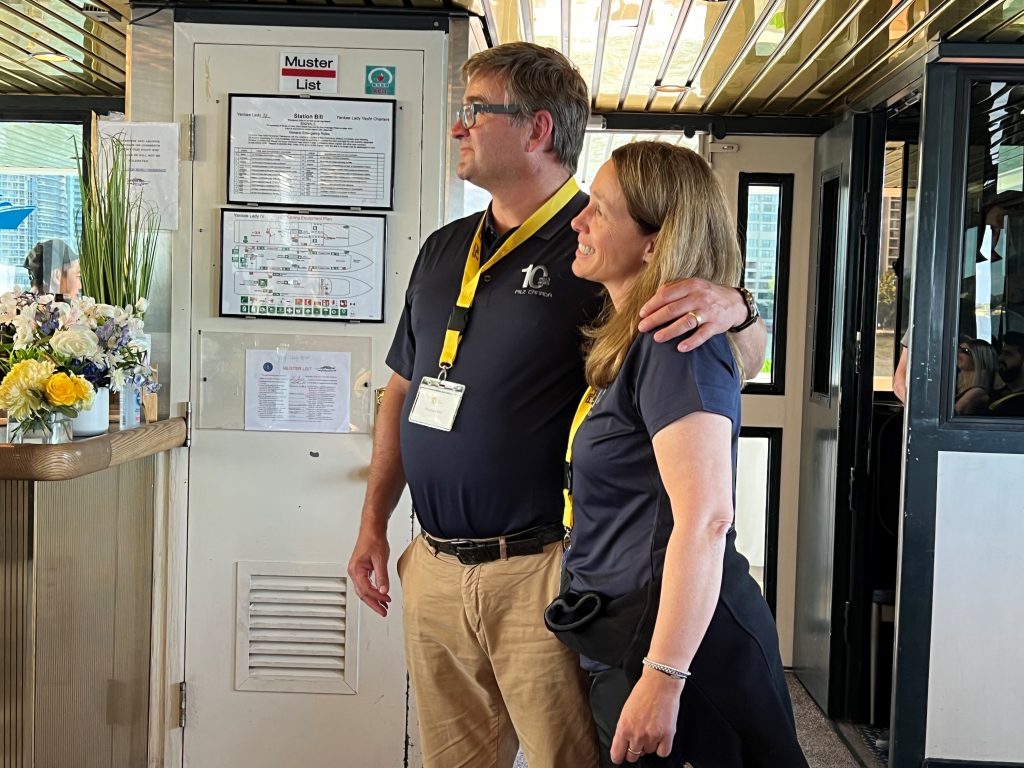 Both current managing partners of the company reflect their journey into the business. For Kunschert, she waded in slowly. For Thomas Pilz, he took the plunge. Kunschert says,
"Our mother gave us the freedom to find our gifts, and this is very unusual because normally you have pressure or indirect pressure because you grew up with the company. But our mother never did that. She was really holding us away from it. And she raised us with Catholic values, so she gave us direction, and guidance as to what is right and what is wrong. She taught us to be responsible, honest, and open. She gave us strong fundamentals for what we do today."
Thomas Pilz reflects on how he decided to go into the company earlier than his sister.
He says, "It was October 7, 1996, when my mother called me up to the plate, and said, 'Are you ready to work for the family business? And I said 'Yes, mom, when do you think I should come? In a year or two?' And she replied, 'Get a plane ticket, fly to Detroit, you are my new general manager.' And that is how I got thrown into the cold water.
"And the reason for that was because the general manager back then said, 'You cannot sell a safety PLC'.  And my mother said, 'What, you cannot sell a safety PLC? Of course you can!' So that was my task, to sell a safety PLC, and I did that by working robot standards. And I left Detroit in 2006, after 10 years."
The spirit of ambition and sticktoitiveness has guided the company through various turbulences throughout the years. Their business has always focused on safety and security. Pilz is known worldwide for their products and solutions that protect the safety of humans, machines, and the environment, in all industries and sectors. When asked how Pilz can help customers increase their level of industrial safety, Thomas Pilz explains,
"We do it with our services business where we train with our CSME program. We have over 10,000 engineers trained in how to interpret the standards, implement guarding strategies that are in favor of productivity, and are not in the way. Because if you are in the way of productivity, people bypass. If they bypass, they get into harm's way. And then, last but not least, we do it with the products that we have on the market – and we have been making safety products since 1986 – and have been in automation since 1952."
Kunschert adds, "And it is growing the relationship. You are connecting to the customer, it not just selling a product. It is really understanding their problems, training, getting into an exchange with a customer, and it is a relationship." She confirms that all these programs are provided in every country where Pilz has subsidiaries – and it is the same quality, not matter which country it is. Given the high demand for Pilz's training, they have quality control programs in place to ensure it is the same everywhere.
She emphasizes, "We have a team that takes care of international companies because we work with a lot of big international companies where they have productions in 12 countries, for example. They ask us to do the consulting or services in different locations, and therefore we need to provide the same quality, and we can do it professionally. This is amazing for the size of our company, that we are capable to do that and that is a big differentiation."
Pilz has been hard at work for decades, and 2023 is no exception. The company will be launching new products in the fall at the SPS or Smart Production Solutions show in Nuremberg, Germany. For the moment, it is safe to say that one of their best products to date is their PITmode and Access Management System, as it combines the best of both worlds.
Thomas Pilz explains, "You have safety on the mode selector so that you have the proper controls in place. You can do a key in pocket solution which is smart because it is something that is unheard of. You can actually close the safety gate behind you while you do your maintenance and not let unauthorized personnel in. With every conventional logout tagout system, you have a padlock, and you cannot close the door, but because it is a safety integrated solution, you cannot restart until you are locked out; this allows you to go 500 yards for the entire line and go out on the other side.
"Every other system forces you to go back to the place of entry. This is a real cost saver. We can switch USB ports so you cannot put anybody's corrupted USB stick into the machine, only authorized personnel, such as the machine builder, for example."
He continues, "You can make a de facto, two-way, two factor authentification because it also opens and closes RJ ports. So, without having to ask IT, 'Can you open that firewall for me?' The maintenance person can plug it in and then the machine builder can do the remote maintenance, and when you plug it out, the connection is closed.
"A lot of firewall operators forget to close it again, or sometimes the plan manager forgets to tell them, 'Oh, by the way, maintenance is done, close the port again'. This way, it is kind of automated and that really helps cut the connection to the line. With that, we have an industrial firewall that goes with it. So, this line is the one to watch."
Stay tuned to find out what Pilz has been up to.
More Information