Transformation of the Grid — and Preparing the Next Generation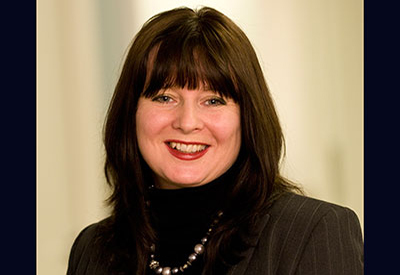 Nov 20, 2017
By Michelle Branigan
The energy industry is now in the midst of transformative change. Many Canadian electrical assets are approaching the end of life, and there is a need to refurbish or replace much of the system.
Countries around the world, including Canada, are looking to decarbonize existing energy systems. Smart homes, smart cities, renewable generation, the integration of electrical vehicles, energy efficiency, energy storage — these will all have an impact on the industry and how we deliver electricity within a changing environment.
As electric and hybrid cars and fuel-cell power become more common, private and public transit will rely increasingly on electricity as a greener mover of people than fossil fuels. Investment in a sustainable future also means that existing facilities will be retrofitted to make them more efficient and create fewer emissions. Cities are changing to LED lightbulbs in public spaces, reducing costs substantially, while their root in electronics makes them compatible with digital smart systems for homes and for public areas.
So what does this mean for the workforce?
There will be both new challenges and new opportunities.
While many are concerned with the impact of automation and artificial intelligence, I believe this is one of the most exciting times to be working in the electricity industry. The very different types of jobs that will be required to transform and maintain the system will provide an opportunity to recruit a new generation of workers who are interested in both sustainability as well as leading edge technology.
Those jobs will include not just the more "traditional" jobs that we are used to seeing in the sector: power line technicians, systems operators, engineers, the trades, etc. Cyber security has become one of the industry's primary concerns, and the industry will require people with expertise to comprehend, assess and manage cyber security risk factors. Skilled workers such as energy efficiency evaluators will be in demand, helping homes and businesses take advantage of advances such as smart metering and new energy efficient lighting, heating and cooling systems. Increased automation of power transmission and control systems probably means that fewer people will be required to monitor equipment. On the other hand, higher skill levels will be required for operating the computer technology and electronics behind the new systems. The electricity workers of tomorrow will need to constantly fine-tune their expertise as novel technologies come online.
As employers work closely with colleges and universities to ensure that graduates have the necessary technological skills, it is of critical importance that students are given the opportunity, during their studies, to acquire real-life job experience to facilitate their entry and retention into the electricity workforce. Employers have spoken to EHRC about the lack of general skills found in candidates, in particular those non- technical, or "soft" skills such as leadership ability, communications, decision-making, project management, etc. Those who will lead the transition within the Canadian electricity industry will require foundational skills relevant to business needs and entrepreneurship skills (creativity, interpersonal personal skills, vision, initiative, resilience, persistence, etc.).
Providing opportunities — the benefits of co-ops and internships
The difficulties faced by young Canadians in the transition from school to work — obtaining entry into the world of work and gaining relevant job experience — are well documented. However structured internships provide meaningful work experience for young Canadians that may lead to long-term employment. Internship participants are able to supplement their theoretical knowledge with practical skills.
Co-op students
Academic prowess alone is now insufficient for a successful career in most fields. We need to invest in young people and provide them with an opportunity to obtain the transferable skills that that they will need to be successful.
I would encourage every employer to consider hiring a co-op student or providing an internship. Not only does it help provide that student with valuable work experience, it provides the employer with the opportunity to assess a potential career employee and see them in action. With the cost of hiring so high, especially the wrong hire, this is a great opportunity to identify potential top performers that you may want to hire full time following their graduation.
Building a sustainable future will reward the skill, creativity and ingenuity of talented people committed to making a positive difference. Let's ensure that we give them the opportunity to get started on that journey.
If you are interested in learning about wage subsidies to hire students currently enrolled in STEM (science, technology, engineering, and mathematics) programs, please contact us at info@electricityhr.ca
Michelle Branigan is CEO, Electricity Human Resources Canada.