Traceability 4.0. How Omron Can Help You Get More Out of Your Digital Transformation
April 17, 2023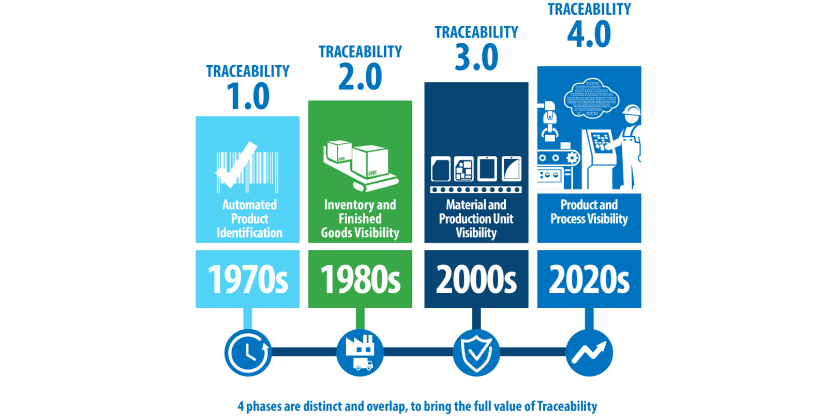 What Is Traceability and Why It Is Important?
Traceability is important for many reasons. Without it, it would be virtually impossible to mitigate quality issues in the field. Many industries require tracking and trace for components and assemblies such as automotive, life sciences, food and beverage. These industries require that manufacturers record and store data for every component or batch that is used to complete the finished good in the event of a future recall or quality issue.
Traceability is necessary to verify that proper materials, quality, testing, and assembly have been completed. It helps maintain brand loyalty via customer transparency, and it provides information about product quality and supply chain. Traceability can provide a staggering number of data points, and it can be challenging to know how to best make use of this information.
Today, more industries are starting to adapt these same track and trace processes, not necessarily to protect themselves in the event of a recall or issue, but because they recognize the advantages the data from traceability can provide. They see the potential for using this data in a proactive way.
Meaningful Data Drives Real-Time Decisions
Data is the secret to any successful IIoT (Industrial Internet of Things) outcome; however, it is not only important to collect the data, but to also identify the critical data and aggregating it with other sources to create a holistic view. Measuring and analyzing the proper data is important because you cannot improve what you cannot measure.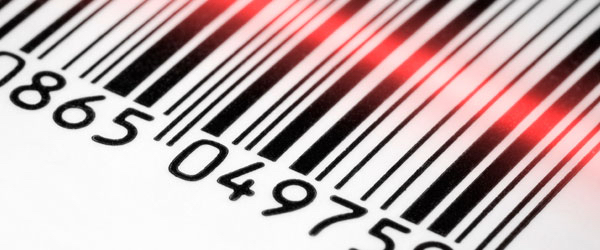 It is also important to be able to present the data in a meaningful way and help to bring it to life. The most important aspect of any complete IIoT traceability solution is the ability to use this data to make intelligent decisions – preferably in real time. Storing data in a database is a great first step, but using it in a meaningful, intelligent way can be game changing.
"These manufacturers are starting to realize that if they collect all this data, instead of just storing it in a database for that rainy day, they can start to take advantage of some of this specific information around tracking and tracing to make specific productivity improvements to their factory floor. This is where they are starting to realize what I call 'the digital transformation' or IIoT aspect of what traceability can bring. It is what we at Omron call 'Traceability 4.0,' and it is taking it to the next level and using that data to start making informed decisions on your factory floor."

Eric Henefield, Global Director – Traceability Solutions Business at Omron
Manufacturers today are trying to do more with less. They are faced with a shrinking workforce, an unfilled skills gap, aging infrastructure, and increased demand for products. Traceability is a way for manufacturers to do more with what they already have, provided they already have some type of automation in their facility that can deliver this data, and that they are willing to use it to make more meaningful decisions.
Every manufacturer is different, but it is likely that most will have some type of automation in their facility – from the most basic sensor that detects an object to a very advanced complete vision system – and there is so much valuable data that these smart IoT devices produce every second of every day. Manufacturers without any automation whatsoever will have more of an investment to make today, but once implemented, they will start to see an ROI.
"If there is no automation or it is a very manual operation today, automating is probably a requirement anyways, so why not take the leap and make sure that when you are doing the automation, you are selecting the right components that not only do the job but provide all of that extra information so that now you can start to see what else is possible."

Eric Henefield, Global Director – Traceability Solutions Business at Omron
The Levels of Automation
Within any manufacturing system, there are four basic levels. Level 1 is the lowest level of operations and refers to the plant floor and the devices therein. These include robots, conveyors, motors, and everything else that happens on the factory floor.
Level 2 is the controller that controls all the Level 1 devices. It is referred to as the SCADA Level or supervisor control and acquisition data level and could be a PLC (programmable logic controller) or HMI (human machine interface) dedicated to controlling the equipment below it. Level 3 is referred to as the MES or manufacturing execution system and can include things like procurement or purchasing, and Level 4 is referred to as ERP or enterprise resource planning system that manages the entire facility or even multiple factories or vendors.
Levels 1 and 2 are often collectively referred to as the OT or operations technology of a manufacturing system, whereas Levels 3 and 4 are often called IT or information technology. Often, there is a big gap between the IT and OT sides of a business, meaning there is no data collection or communication between these levels.
Harness the IIoT and Traceability 4.0
Omron has been successful at harnessing what the IIoT and traceability has to offer and has created a solution to bridge this gap with their edge device. An edge device is a piece of equipment that is typically placed in the cabinet, and is wired in to communicate with other parts of a manufacturing ecosystem.
This device can extract and communicate the data from the Level 2 controls, which came from the devices on the shop floor, and is able to bridge that gap and share the data with Levels 3 and 4, without interrupting what the controller is supposed to be doing. It also comes with Omron's SYSMAC Studio software platform, which allows users to seamlessly integrate automation technologies to design, implement, and optimize manufacturing solutions.
"Omron has been able to successfully put an edge device down at Level 2 that can take that device level data, and communicate it using various data protocols to accommodate other data providers or consumers within the overall manufacturing ecosystem. Different data sources might require different data protocols for optimal data sharing.

Omron edge devices can communicate data using a variety of protocols, including OPC UA, SQL, and MQTT. This allows manufacturers to easily communicate their data between Levels 1 and 2, but also facilitates for easy communication up to Levels 3 and 4, so that now they can start to aggregate that data and make more sense of it and pull it together to get a more holistic view. MQTT is a very secure, robust, data protocol that at least provides some level of protection to ensure that that data is safe. Most manufacturers that are using MQTT selected it just for that reason."

Eric Henefield, Global Director – Traceability Solutions Business at Omron 
How Omron Can Help
How do you start to take advantage of the digital transformation and use this data to do more with less? Most manufacturers need someone to help them. They do not know where to start on their digital transformation journey, some have no idea what to do, and many are consumed with their daily operations and do not have the time to research the options available.
Traceability can seem complex, but Omron makes it more intuitive and accessible by breaking it down into solutions that include the marking, verifying, reading, and communicating individual serial numbers or barcodes for every single component. An automobile, for example, has 20,000 parts, each one needs to be marked and read throughout the entire manufacturing process, and every time it is scanned, it sends useful data into the digital realm and creates a ton of data points that a manufacturer can use to make better decisions and improve their process.
Omron's global vision statement is "To improve lives and contribute to a better society," and for me, personally, that means helping manufacturers be sustainable and keep their doors open today, tomorrow, and into the future, and I think we have a responsibility to do that, and we love doing that. We may not have every solution tailored out and every manufacturer is different, but we are more than willing and capable to help them start their journey and we can take it all the way if they want to with them, hand in hand.

Eric Henefield, Global Director – Traceability Solutions Business at Omron
More Information