Thomas & Betts Corporation Is Now ABB Installation Products Ltd.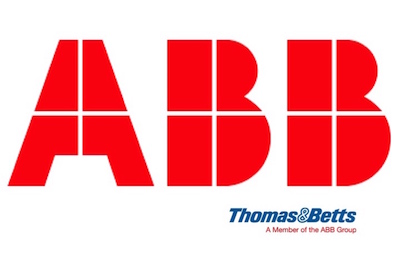 Oct 16, 2018
Effective October 1, the Thomas & Betts Corporation is doing business as ABB Installation Products Ltd. Thomas & Betts designs and manufactures products used to manage the connection, distribution, and transmission of electrical power in industrial, construction, and utility applications globally.

ABB Installation Products will continue to design, manufacture and market the Thomas & Betts electrical product brand names, such as Steel City, Iberville, Star Teck, Color-Keyed and Ty-Rap. Customers will continue to receive the same great products, quality service and ease of business that has continued over the past six years of ABB's ownership of Thomas & Betts.

"Aligning Thomas & Betts under the ABB brand — while keeping the products and product names that customers know and trust — helps us become a leaner, more market-focused company that delivers higher customer value and shareholder returns," says Nathalie Pilon, President of ABB Canada. "Together with Thomas & Betts, ABB offers a combined 250 years of innovation and expertise of keeping the world's electricity flowing from source to socket."

"A unified ABB retains the best of Thomas & Betts — its authentic and trusted products, valued employees, and its commitment to local manufacturing in the communities we proudly serve," says Alain Quintal, Local Business Unit Manager. "Our Canadian customers will get the best of both worlds as ABB and Thomas & Betts share similar DNA in our legacy of innovation, our passion for excellence, and our commitment to revolutionizing efficiency through technology."

A member of the ABB group since 2012, Thomas & Betts is 1 of 20 ABB-owned brands being migrated to the ABB global brand this year as part of ABB's Next Level strategy.