The Only Constant Is Change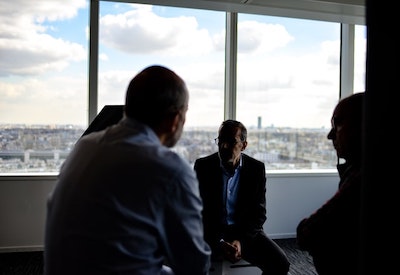 Aug 24, 2021
By John Kerr
The recent flurry of activity in mergers and acquisitions and other moves over the past year continues to challenge how we define the electrical industry in Canada.
Let's look at what's happened in the past 24 months.
Wesco buys and integrates Anixter.
Rexel Buys the Wesco utility business.
Guillevin makes three moves with the acquisition of Wesco's datacom practice, Quebec's Dubo Electric, and most recently McLoughlin Electric in the Atlantic provinces.
Deschenes on the heels of buying Ideal Supply bought Daltco, Baril and Powrmatic.
Behind the scenes Aztec left IMARK and joined AD, while IMARK grew with seven new members: Coldbrook, Unique Lighting, Estate Lighting, Concord Electric, Rolan, Aurora, and Rana.
Alongside this Electro-Federation Canada (EFC) has begun its efforts to attract more automation and control distributor members while building its foundation and influence, further adding companies involved in the integration of high, medium, and low voltage power systems.
With all this going on one must ask if manufacturers are next. So, what does all this mean to the Canadian electrical industry?
First, the way we define what we sell is expanding.
If one examines the scope of our multinational distributors like Wesco, Guillevin and Sonepar, we see divisions and brands offering industrial and safety products. Wesco owns Hazmasters, Sonepar owns Vallen, and Guillevin operates several branches with a strong industrial focus. Ideal Supply for years has had an active industrial proactive running alongside its electrical group.
Next the alignment of Wesco and Anixter and how they define their operating divisions under EES, (electrical electronic solutions), CSS (communications and security solutions) and UBS (utility and broadband solutions) has added a basket of products that heretofore many would not necessarily include in the full line basket. These products include connectivity, access control, video surveillance, intrusion and fire/life safety, cabinets, wireless, professional audio/video, voice and networking switches, and other ancillary products. Adding these alone increases the general and other product segment for the full line distributor.
Second, there will be a shift on how we look at the specialized distribution business models that serve the industry alongside the full line.
With the moves made and described above, substantial segments of the utility and wire distribution business will move to the full line models under Rexel and Wesco. Here is how that looks…
• The former Wesco utility business (Trydor/LaPrairie/Brews) will move from Utility to Rexel under Full Line definition. Said another way, Rexel's acquisition of the utility business from Wesco will move its Full Line definition but will reflect in shifts in market/customer mix. Alongside that the former Anixter Utility Power Solutions will move under Wesco defined as a Full Line distributor
• The former Anixter business will move from wire and cable to full line. Since Wesco/Anixter will now be reported under the Full Line definition, Anixter will no longer be looked on as a wire and cable distributor. This shift of wire sales alone will skew the sales of wire and cable substantially in the full line model in Canada.
• When looking at Guillevin and its acquisition of the legacy datacom practice from Wesco will remain under the full Line definition but will impact shifts in Product and customer mixes.
Third, the balance of marketing groups and independents has shifted as the Guillevin acquisitions may potentially change the landscape, though no formal announcements have been made.
The electrical market when defined by all types of electrical distribution representing full line and specialty driven by new products, inflation and market growth eclipsed $12.4 billion this year alongside the full line model, which exploded to $9.3 billion, all driven by the way we need to review and look at our industry today. Of interest too, is the shift in share of the multinationals to 61.7% of the whole market and 75.4% of the full line market.
The next few years are going to be interesting to say the least, but for sure change remains on the horizon.
John Kerr is Publisher of CEW; johnkerr@kerrwil.com
Photo by Romain V on Unsplash