Talking About My Generation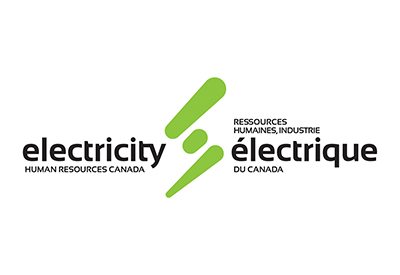 Aug 28, 2020
By Alex Hosselet
I joined the electricity sector after working for over a decade in other sectors, and my only regret is not entering sooner. Since joining Electricity Human Resources Canada (EHRC), I've been asking myself: why aren't more of my fellow Millennials looking for careers in electricity? The pay is great, layoffs are rare, it feels good to provide an essential need to your community, and there's a spot for almost every function — even marketers like me.
I'm not the only one who's wondering why more young people aren't working in electricity: just 5% of the national electrical workforce is under 25. I know there are a lot of stereotypes about Millennials and Gen Zers, but the important facts are 1) studies show they're as hard-working as previous generations, 2) young people bring new ideas and innovation to organizations, and 3) electricity needs new people to replace the rapidly retiring workforce.
To understand why electricity isn't attracting more young talent, we conducted a national opinion study with over 1,500 Canadians aged 18-36 to understand their perceptions of the sector, perceptions of other sectors, and what they're looking for in their careers. The results are collected in our newest report, Generation Impact: Future Workforce Perspectives.

One of the biggest takeaways is that young people have a generally positive view of electricity, especially renewable energy. In fact, perhaps the biggest challenge is simply awareness. We know that young people are very concerned about the environment, but they aren't aware that Canada is a world leader in carbon non-emitting energy generation. When presented with information about how our electricity sector works and the need for continued growth and transition, opinions toward the sector improved dramatically.
While Millennials and Gen Zers care about the environment and other values, the importance of this may be misunderstood. First and foremost, young people want good pay, job security and flexibility from their careers. Yes, they care about the environment and how they make a difference in society, but at the end of the day we all need to pay our bills and enjoy our time outside of work. This is great news, as the sector has many positions that meet these criteria; it only needs to be better communicated.
When looking at the intersection of youth and other aspects of identity, we see how young people's attitudes differ. Women were far less likely to be interested in working in electricity, and many said they don't see people like themselves working in the sector. Racialized and visible minority young people are about as interested as the whole sample group to work in electricity, despite being under-represented. Young Indigenous people were the most enthusiastic group to want to work in electricity, which is a phenomenal opportunity to both diversify the workforce and to foster autonomous energy projects in remote Indigenous communities.
While there are many ways to increase attraction, there are also barriers and misconceptions holding young people back from seeking careers in energy. In terms of concerns, respondents perceived the electricity sector to be less safe than others. Communicating the "safety first" priority is going to be important for any recruiter. Methods of power generation also matter: coal ranked very poorly for perceptions, and nuclear was divided. Focusing on energy transition to renewable sources and showing our excellent track record and the value of nuclear generation can make a big difference in changing perceptions.
Knowing all this, we have a few recommendations to attract more young talent. Firstly: work-integrated learning throughs co-ops, paid internships and other capstone projects is essential, especially during the pandemic and following recovery. To make this feasible, our Empowering Futures program can subsidize a student worker's wage up to 75%, for a maximum of $7,500. Communicating the right information is important, both in terms of the job perks (pay, benefits, stability, flexibility) as well as your organization's values (sustainable energy, community impact, keeping the lights on). Diversity, both in terms of committing to meaningful diversity, equity and inclusion programs, as well as communicating the full breadth of your workforce's identity, can help attract young people who aren't sure they see themselves in your roles. Resources like our Illuminate Opportunity toolkit can help you accomplish this.
Bringing in the best talent and changing the demography of your team takes time and effort. As the proverb says, "The best time to plant a tree was twenty years ago—the second-best time is now." Understanding what young people are looking for (and what's holding them back) empowers any recruiter to build effective campaigns and highlight the right features of their job postings. Generation Impact: Future Workforce Perspectives is available freely at electricityhr.ca/resources/generation-impact/.
Alex Hosselet is Marketing and Communications Manager for Electricity Human Resources Canada.