"Talent-Agility" for an Emerging Workforce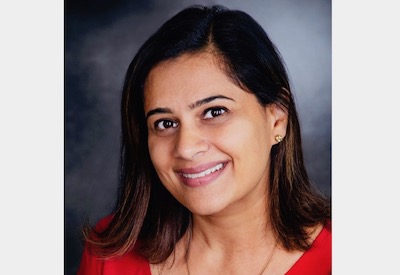 Feb 13, 2020
By Swati Vora-Patel
The Electrical industry is facing a runway of crossroads — and digital innovation intersects each one of the crossroads. Digital advancements in technology are transforming everything from product development and manufacturing to supply chain management and customer purchasing behaviours. While all of these changes have digitization at the core, there's another factor that our industry needs to bring front and centre: People.
Building agility into your workforce
Our people must be agile and responsive to change. This agility needs to be at the core of each employee's mindset but is also required at an organization's cultural level. Companies such as Amazon and Google are digital natives and have a head-start; their business models and corporate cultures are built from the ground up to be agile. Strengthening our industry's digital IQ within the electrical distribution channel will need to be a primary factor if we want to roll out digital products, processes and services. Change management will also need to be a critical part of our go-forward digital strategy.
This may seem like an overwhelming feat, but the good news is that our industry has already recognized the need to recruit and develop an emerging workforce to address "talent-agility" needs. In fact, a majority of EFC members (which comprise electrical manufacturers, distributors and reps) have pegged talent availability as the top game-changer affecting their business. Talent recruitment and workforce development programs are more critical than ever before. This is especially true when you consider the tidal wave of retirements that are expected to hit our industry in the years to come.
Building agility into your workforce strategy will be key to your company's growth and success. This agility will need to be woven into your recruitment practices but must also extend to your workforce development efforts. You have a goldmine of employees who have a wealth of product knowledge, distribution experience, and have built important relationships with industry partners. Finding the resources to upskill* as well as reskill** current employees will be very important.
What's next?
EFC has teamed up with PwC and is producing a new research study to explore how the Canadian electrical industry measures up when it comes to talent management — and what current employers must consider when building agility into their emerging workforce.
This study will examine a broad range of factors, some of which include:
• What are the highly-sought-after skills for future workforces?
• What talent management strategies might organizations want to consider for their workforce development efforts?
• What measures can businesses factor in to improve employee engagement?
• Which attributes will be core to strengthening the skillsets of management teams?
The EFC research report will be available this spring — launching first at the EFC Conference in Banff, Alberta. All members are encouraged to attend this year's conference to gain first-hand insights into talent availability requirements for the emerging workforce. View this year's conference program at https://www.electrofed.com/evolve2020/
Stay tuned for future articles in this publication on key findings from the report.
Swati Vora-Patel is VP, Marketing & Channel Development, Electro-Federation Canada.
* Upskill: requires an employee to enhance their job performance by improving their current skillset.
** Reskill: provides employees with the ability to learn new skills so they can perform a
different job; employees are trained and utilized in a different role within an organization.