Early January Acquisitions – 3 Distributor Deals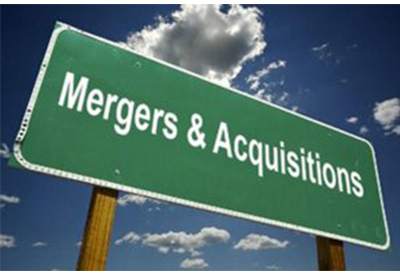 February 2, 2022
By David Gordon
As the year was coming to an end, many heard that there were a number of acquisitions "teed up" to close by the end of December.
While there were a number of deals closed, and some announced in the first week of January, the cascade that was expected failed to materialize, according to some, due to the federal government not increasing the capital gains tax.
This does not mean that these deals will not occur, as presumably there were reasons other than tax concerns driving the sale. They were just delayed with many still expected to occur. In the words of one acquirer "the family, and legal representation, didn't have the urgency, once the capital gains was off the table, to close by December 31."
With this as backdrop, there were some deals announced that are intriguing:
Encompass Supply acquired Atlantic Electric Supply Corp.
While Encompass Supply itself is a relatively small company, it is different. The company is a veteran-owned, minority electrical distributor that has won a number of major projects. The company is a SBE, BDE, MBE, SDVOSB business which, when thought about in the sense of government work (Infrastructure Bill?) could be advantageous.
According to the press release:
"Atlantic Electrical Supply Corp., a locally owned wholesale electrical distributor and lighting showroom, has been acquired by DC based Encompass Supply, Inc. through an asset purchase agreement on December 21, 2021.
The 92-year-old third generation family business located at 2117 Westwood Ave., now trading as Encompass Supply, Inc., will continue to operate from its current location through the first quarter of 2022.
Encompass Supply, Inc., a privately held supply and distribution business founded in 2013, is owned by retired Army Colonel Rudy Burwell, and Sean Brooks, a 40-year veteran of the electrical supply industry. Encompass is a minority, service-disabled, veteran owned, SWM and Micro Certified small business that has experienced extensive growth over the past few years.
"We believe that the strengths of the two companies will yield important benefits for our customers and suppliers while ensuring continuity of business relationships," commented Encompass' president, Rudy Burwell.
Encompass Supply has been involved in numerous federal and state projects including the Smithsonian Air and Space Museum Revitalization, Virginia Commonwealth University Adult Outpatient Pavilion, Virginia Commonwealth University Children's Hospital Project as well as various state agency maintenance, repair and operations (MRO) contracts."
Industry veteran Greg Smith, founder of G Group Holdings, served as a strategic and trusted advisor to Encompass Supply. According to Smith, Encompass' vision is to create a single source Disadvantaged Business Enterprise across North America.
Rexel Acquires Winkle
Winkle Electric, a Youngstown, OH based Rockwell distributor was acquired by Rexel, which had contiguous Rockwell APRs.
According to some, while the acquisition was a little unexpected given that Winkle had recently received its reauthorization from Rexel, however, based upon its size (the company had 44 employees, so, from a Rockwell perspective, very small), it was deemed "challenged" to meet the investment expectations that are inherent with Rockwell decisions.
Last year there were a few Rockwell deals (French Gerleman and IAC Supply merging, Van Meter acquiring Werner, MidCoast being acquired by Reynolds, a division of McNaughton-McKay, Kendall acquiring Rumsey) where the expressed intent was gaining scale.
Coming on the heels of Rexel's acquisition of Mayer Electric, this re-establishes Rexel as an acquirer.
And there are some other Rockwell distributors that could still be acquisition candidates, however, the acquirer options are limited due to Rockwell affiliation and resources needed, but expect a few more in 2022.
Ferguson Acquires RP Lighting & Fans
Ferguson, the national plumbing distributor, acquired RP Lighting & Fans according to inside.lighitng from the private equity firm Fulton Capital.
RP, according to its website "specializes in the multi-family builder and showroom markets, and has rapidly grown to serve light commercial construction, mixed-use, and national account markets." The company has main distribution centers in Chicago and Dallas with five other regional warehouses. While the company sells online it also sells through wholesalers via lighting agents.
Its revenues are unknown as online sources show relatively small, however, given that it was owned by a PE firm, there presumably was growth, but not enough to be material for a Ferguson announcement.
What makes this interesting is
A "small" company was sold to PE but there was a strategy to become more significant … and executed upon.
A non-electrical distributor made the acquisition. Granted Ferguson is a significant player in the showroom, and hence residential lighting, segment of the industry. They are seeking to continue this diversification and are expanding into other customer segments. Looking forward, larger distributors are considering customer share of wallet, and hence diversifying, as an element of their growth strategy (consider Motion Industries' acquisition of Kaman Distribution.)
An implication of diversification, for manufacturers, is "how do you cover these accounts?" Are they considered electrical distributors and hence the purview of your electrical reps? Do you have a different sales organization covering them? Are they house accounts? Are they not covered and hence underserved and under-delivering? And, at the same time, are reps even calling on some of these "electrical buying and selling entities" in their market and willing to commit the time to these "omni-market" distributors?
Manufacturer Front
There were a couple of deals announced on the manufacturer front:
ECM Industries, the parent of Gardner Bender, ILSCO and other brands made an acquisition. The company acquired Briscon Electric Manufacturing, a small electrical staples manufacturer. Briscon should benefit from ECM's scale, resources and broader exposure to the industry (and possible sales resources.)
Eaton acquired an electric vehicle components manufacturer, highlighting the growth potential in the EV market.
So, the acquisition market is still strong and a revenue growth driver for companies. The types of acquisitions companies are seeking is diversifying as they seek broader growth strategies. The implications for manufacturer sales strategies and distribution support (programs) adds to the complexity.
While money remains "cheap", on a historical basis, and coupled with increased operating costs and generational / succession issues, companies will continue to combine, bringing new challenges to manufacturers and stronger competitors into the market.
The channel is changing.