Rittal Canada Launches a Brand New Website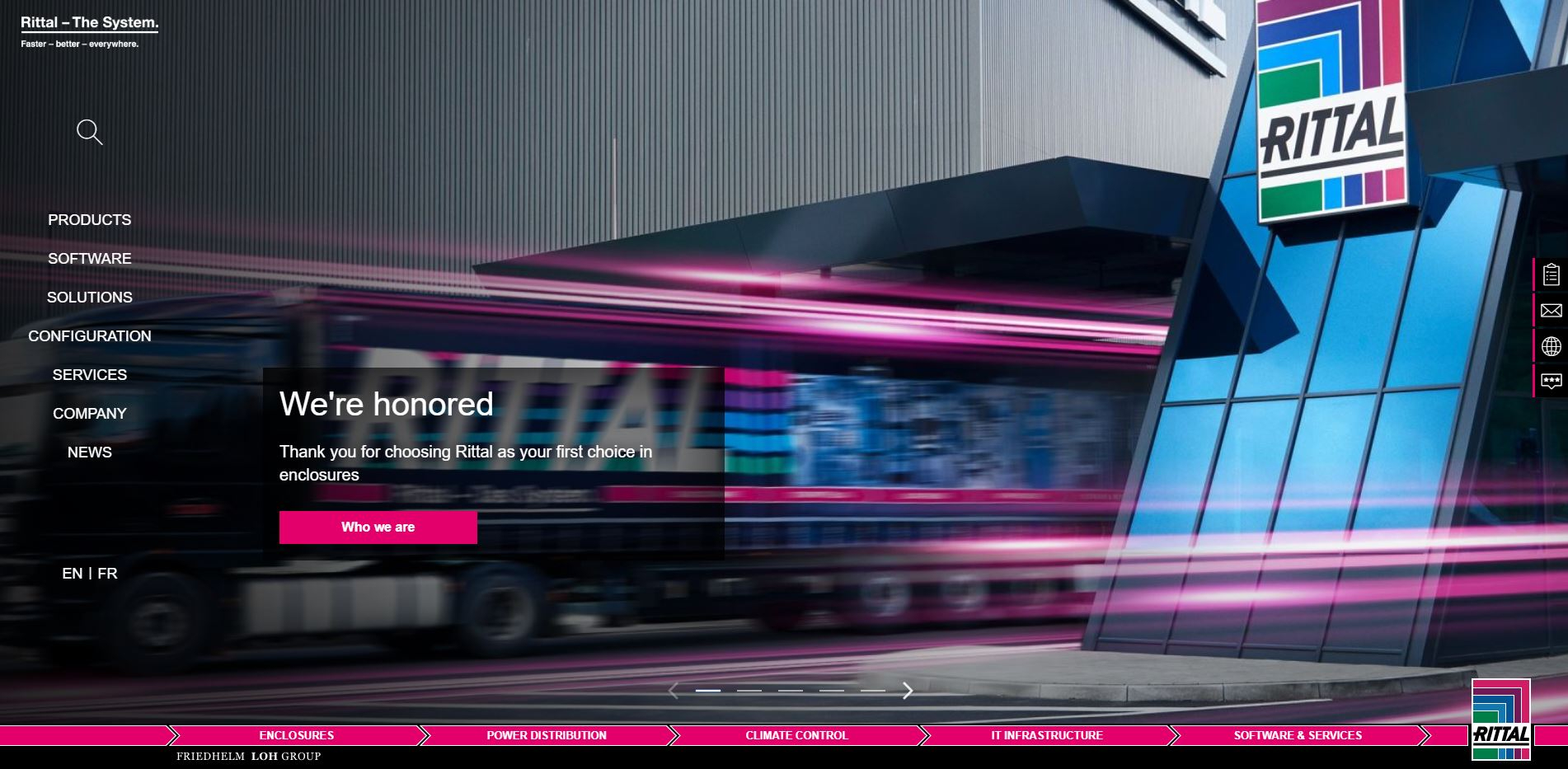 April 4, 2022
Rittal Systems Ltd., the Canadian subsidiary of Rittal GmbH & Co. KG, in Herborn, Germany, the global leader for industrial and IT server rack enclosures and related software, has announced the launch of its newly redesigned website at www.rittal.ca.
While still adhering to the unique but distinctive Rittal branding and colours, the new site features a streamlined, modern design, improved functionality, and easy access to essential information to help partners, customers and prospects locate information quickly and efficiently in order to make well-informed decisions.
The new website contains clear-cut sections as follows:
Products: This section not only includes our industrial, IT and Automation solutions and accessories, but now includes a separate tab to download CAD drawings and a comprehensive Document Centre to obtain the latest collateral.
Software: Not only does this section contain configuration tools and software, but now also showcases the EPLAN Engineering Platform and Rittal's CAD tool.
Solutions: The totally new Solutions section provides valuable information on key industries and technological trends, along with numerous case studies from Canada and globally that outline how Rittal's flexible and standardized made-to-measure solutions can meet unique requirements.
Configuration: A separate section for the new RiPanel configuration tool for configuring Rittal enclosures at no cost to the end user.
Services: Another feature that sets Rittal apart are the exceptional services provided from customized service packages to extended warranties to complimentary audits and consults.
Company: Of course, no website is complete without this section about the FLG Group, the company globally and locally, including the history, team, events and a blog with regular updates.
News: Last but not the least, this part showcases the latest and greatest news from Rittal Canada from product and partnership announcements to awards and achievements.
André Bousette, President, Rittal Systems Ltd., Canada, said, "Our Marketing, Product, Web and IT teams worked together to ensure that the re-designed website flows well, and contains relevant information for our Canadian audience. It is important to not only showcase our global expertise but also our localized content, solutions and success stories pertaining to our key national industries. Our website is a work in progress and we will continue to refine and enhance it to suit the needs of our market."