Product Recall: IKEA Patrull Nightlight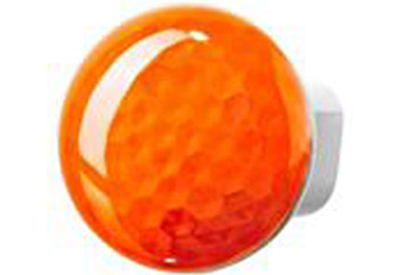 IKEA is recalling Patrull children's nightlights due to electrical shock hazard. According to the U.S. Consumer Product Safety Commission, the nightlight's plastic covering can detach and expose electrical components, posing an electrical shock hazard. IKEA is asking purchasers to return the product for a full refund.
The recalled nightlights come in white, orange and pink. The fixtures measure 2-3/4 inches in diameter and 3-1/2 inches deep; they automatically turn on in the dark and off in the light. Each nightlight has an IKEA logo on the back top near the sensor. The light has a dome-shaped plastic cover that gives the light its specific colour and is attached to a white rectangular plastic base.
No incidents have been reported within Canada. IKEA has received one report from Austria where a young child tried to remove the light from the electrical outlet when the coloured plastic cover detached. The child received an electric shock and minor wounds on the hand. 
Find out more: http://healthycanadians.gc.ca/recall-alert-rappel-avis/hc-sc/2015/54658r-eng.php