Priority Steps Up Solar Game with New Appointment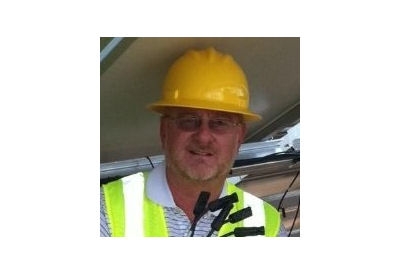 Priority Wire & Cable has appointed Hugh Robertson as Director, Renewable Energy. 
Based out of Austin, TX., Robertson will work with all of Priority's branches and their distributors to develop business opportunities. "I have a lot of experience with contractors and trying to match them up with our distributors and win some business," he told Canadian Electrical Wholesaler. 
Robertson has been in the industry for six years. Prior to his role at Priority, he was involved with supplying cabling and other materials to utility scale projects throughout North America. The first four projects he ever worked on were for utilities in Ontario, he noted. 
"One of the things I wanted to address was the long lead times with aluminum RPVU cable," he explained. You typically get longer lead times from the factories and very limited inventory partially because there are so many different sizes." It's something he's been working on improving for a couple of years, and when Priority called, "looking to step up their game in the solar industry, that was one of the main things they wanted to address as well. So it was a natural decision for me," he said, adding that Priority has made "a huge commitment to inventorying 14 or 15 different sizes, ranging from 4 gauge up to 1000MCM of aluminum RPVU cable." 
Robertson holds a BBA from the University of Texas and a MBA from Pepperdine University.