Preparing our Future Leaders and Industry Newcomers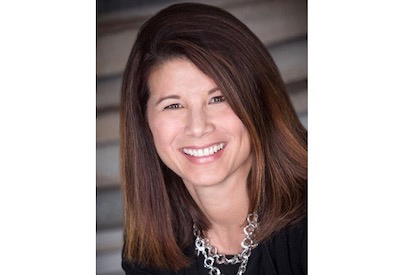 January 27, 2022
"Learning is a lifelong journey; we all need to be current to be relevant"
By Carol McGlogan, Electro-Federation Canada
Talent has been consistently identified as one of the top two issues that keep industry executives awake at night. Of the 40,000 employees that EFC members employ, 10,000 are over the age of 55 and are on the road to retirement. There is a scramble to find new talent while also dealing with the challenge of a compressed time window for young leaders to develop to assume senior leadership positions.
To support new talent entering the industry and to help advance emerging leaders, EFC is building a curriculum to assist with professional development.
One of the most difficult and time-consuming journeys is to learn about this industry. Traditionally, industry insights are passed down over time from mentors and industry insiders. Lessons were learned through trial and error. The pace of change has accelerated, and people are learning in new ways.
To support the industry's learning journey, EFC is developing 'Industry Playbooks' that explore the markets, players and buying processes. The first 'Electrical Industry Playbook' was launched in 2020 and the next 'Industrial Automation Playbook' will be launched this year. Many companies have already adopted the Electrical Industry Playbook as part of their onboarding curriculum, while also using the Playbook for existing employees to elevate their understanding of customer and market drivers. The knowledge gained in the Playbooks is expansive; many seasoned industry members have commented that the Playbook would have saved them years of learning if it had been available to them at the start of their careers. We are excited and proud to be filling this important education gap.
To support both emerging and seasoned leaders, we recently launched the 'Leadership Roadmap'. This online, six-module program is led by Nathalie Parisel, a recognized leader in the electrical industry. For emerging leaders, the purpose of the Roadmap is to provide a curated overview of the most current leadership strategies, allowing participants to identify opportunities for their future development. The program touches on: leadership development, sharpening business acumen, strategic planning and mobilizing organizations to succeed.
For experienced leaders, the Roadmap provides a compilation of current strategies to refresh their views on leadership effectiveness. On a personal note, despite my 37 years in the electrical business, I am always learning something new – either from new content that I have not experienced or from viewing content in a different way based on my current experience.
We have over 100 participants in the Leadership Roadmap program, and their feedback and experience will be used to help EFC identify future program development opportunities.
Learning is a lifelong journey; we all need to be current to be relevant. So, whether you are experienced or new to the industry, these development programs have a place to help you evolve.