Order Automation Key to Rexel and Conexiom's Successful Partnership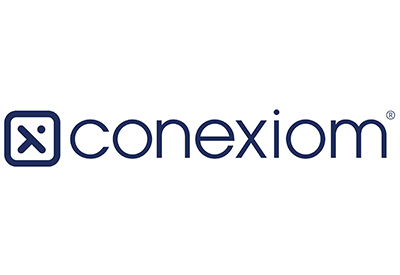 February 25, 2022
Providing electrical products and services to customers in the commercial, industrial, maintenance and residential sectors, Rexel Canada Electrical Inc. is the market leader in Canada with over 200 locations. Rexel operates under four banners: Nedco, Westburne, Rexel Atlantic and Rexel Utility. Each of Rexel's locations works to provide a local business experience to their customers. Rexel operates coast to coast in Canada, so technology has been critical to their success when communicating amongst their various groups.
The team at Rexel recognized that their order entry process was easily one of the most labor-intensive parts of their business. Rexel's inside sales teams were already extremely busy and were spending a great deal of their time manually entering sales orders, leading to a lot of errors.
After running analytics on their various order types, inefficiencies tied to manual orders stood out like a sore thumb, with 70% of Rexel's total business being keyed in manually. With the need to free up the inside sales team to focus on high-value tasks, such as providing great customer experiences, Rexel sought a digital tool to increase productivity.
With The Conexiom Platform, Rexel now digitally transfers their sales orders without having to retype, check for correct part numbers, or fix errors. Per Roger Little, CEO at Rexel, "Anytime you introduce a human, there's potential for errors. If systems are talking to systems, there's very little chance of errors."
Previously, the inside sales team was so busy that they only had time to react to customer issues. Now, they are proactively selling and can follow up on quotes and reach out to customers to share current promotions. With Conexiom, Rexel has "increased their sales effectiveness greatly," says Little. He continues, "Increased sales equals increased profitability. We financially gain from that, but our customers also feel a shift. When our teams are able to reach out to them, they feel like they are part of our organization and that they are valued by us." This ability to provide a high-level of customer service to customers of all sizes has differentiated Rexel from their competitors.
To those who are afraid that order automation will replace them or the value they bring to the organization, Little says, "Quite honestly, the value they bring to our organization is their product knowledge. It's their ability to solve customer problems and serve that customer better than our competitors. Honestly, retyping the order does not bring a lot of value to me. And I don't think it brings any value to our customer base."
Watch how Rexel and Conexiom's partnership has allowed Rexel's inside sales team to provide additional value to the organization and their customers. https://okt.to/WEha84