IDEA Launches IDEA Volumetrics Service in Partnership with Avalon CSC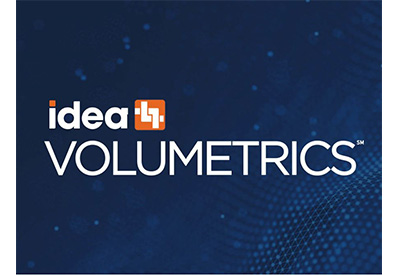 June 2, 2022
At the recommendation of NAED's Board, the Industry Data Exchange Association, Inc. (IDEA) announces a new service, IDEA Volumetrics, which will provide weights and dimensions product data in IDEA Connector. IDEA will be partnering with Avalon CSC, an experienced supply chain and logistics company, to assemble and maintain the data in collaboration with manufacturers and distributors.
Distributors need weights and dimensions to efficiently pick, pack, and ship to customers. This can include interfacing with eCommerce software to calculate freight, automate warehousing, and improve quality processes. Yet, the marketplace is challenged by the lack of weight and dimensional data for most products. In addition to reaching out to manufacturers to supply the data, IDEA and Avalon will work with customers to assemble and maintain weight and dimensional data for manufacturers' product lines, including scanning products as needed.
IDEA Volumetrics anticipates delivering data for high velocity electrical items, with tens of thousands in phase one this year. This will enable electrical distributors to access weight and dimensional data via IDEA Connector into their ERP, WMS, and eCommerce systems.
"We're dedicated to bringing more value to product data by partnering with Avalon to collect product weights and dimensions data. Having access to this valuable data will improve real-time freight calculations for eCommerce orders, operations, handling costs, and warehouse automation for the electrical industry," said David Oldfather, President of IDEA.
"As we've helped dozens of distributors and manufacturers implement automated warehouses, we've found that weight and dimensional data is foundational. We're delighted to partner with IDEA to be able to collaboratively provide volumetric data via the IDEA Connector. This enables industry companies to scale their supply chain operations, while maintaining efficiency and keeping costs under control," said Nick Lovatsis, Managing Partner at Avalon CSC.
IDEA Volumetrics is launching with a select group of customers as founders of this new IDEA service. IDEA Volumetrics Founders will have an opportunity to have direct input on the service and advise on priorities. General subscribers will have access to the same high-quality weight and dimensional data based on a monthly service fee.
For more information, visit HERE.