Munden Enterprises Adds Sicame to Team of Best-in-Class Manufacturers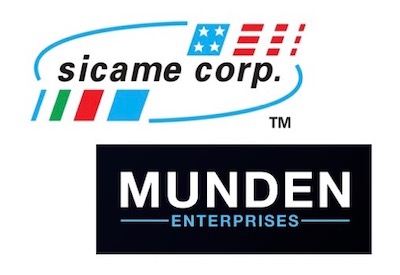 Aug 3, 2021
Sicame Corp designs and manufactures in Canada and the U.S. a complete line of quality of low and medium voltage products for transmission, distribution, tooling, sub-station and security for the local market. Founded in 1955, Sicame serves utilities, municipal electric companies, public utility districts, irrigation districts, rural electric cooperatives and distributors in Europe, the U.S., Canada, and the Caribbean.
Munden Enterprises, based in Bedrord, Nova Scotia, is an electrical sales and marketing agency serving Atlantic Canada.
Visit www.cicame.ca/en or https://munden.ca.