LightForm Brings Reggiani to Canada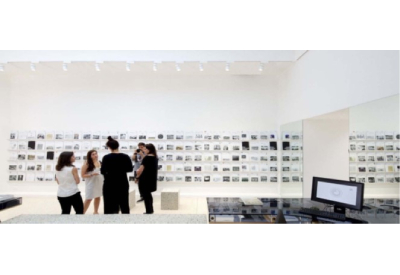 May 4, 2021
LightForm is proud to announce that it is now the exclusive Canadian agent for Reggiani, an internationally-renowned Italian lighting manufacturer drawing attention in the North American architectural lighting market with its high-performing yet price-sensitive collections.
Reggiani's partnership with LightForm makes their line of products more accessible than ever for Canadian specifiers on retail, commercial, and hospitality projects, while LightForm's catalogue of both architectural and decorative lighting allows Reggiani enthusiasts the easiest sourcing experience available.
A family business with over sixty years' experience in architectural lighting, Reggiani has prized customer service and collaboration as the key to its expansion throughout over eighty countries worldwide. Localized engineering departments, such as ReggianiUSA in Carlstadt, New Jersey, ensure that Reggiani's cutting-edge architectural lighting solutions are customized and certified for local markets.
As Reggiani's representatives and agents, LightForm ensures a local, personalized customer service experience. "Reggiani has set itself apart by leading the industry with innovative technology and design," says LightForm founder Richard Assaly," and we are proud to add them to LightForm's offering. They have set industry benchmarks with collections like Yori, which comes with seven optical lenses for each product, ten-plus standard finish offerings, and a UGR<19 rating." Specifiers and designers can look forward to visiting LightForm showrooms to experience Reggiani samples in person, as well as the ability to request one-on-one consultations and support or even samples specific to their project. In addition, Reggiani's collections will soon be available for browsing in LightForm's new "click-to-specify" architectural section on LightFormSHOP.com.