Meet E.B. Horsman & Son's New Supplier – Elasco Products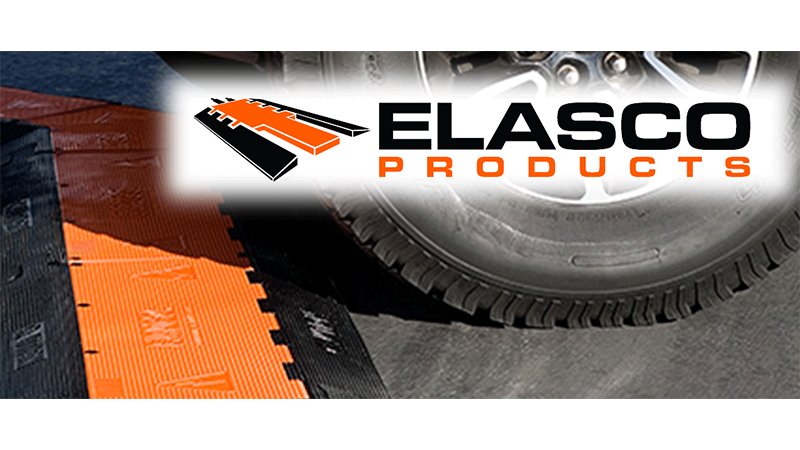 October 18, 2022
This summer marked an uptick in activity across most sectors—including special events—following a two-year pandemic hiatus. While most of us welcome this fresh surge of energy, it also means a renewed focus on workplace safety while protecting electrical cables from increased vehicle and foot traffic, and from harsh elements.
Elasco Products—E.B. Horsman's newest supplier—offers a wide variety of cable protectors, hose ramps, dropovers, and wheel and aircraft chocks for long-term and temporary projects. Elasco's products support an impressive range of industries—from utility, electrical, and construction to oil and gas, mining, and military. They're also suitable for warehouses, indoor worksites, flea markets, garages, conferences, entertainment venues, shopping malls, the office, festivals, marinas and much more.
So whether you're preparing a worksite for a construction or mining project, or setting up a temporary space for a music festival, food truck, or film set, Elasco Products keep you powered up safely with its cable management, protection, and organization solutions.
How Elasco Helps Protect Your Cable Supply
With Elasco, you can configure cable guards to your specific standards for projects big or small. From the boardroom to the battlefield, Elasco's products are as tough as you need them to be; designed and manufactured for high-impact and heavy load-bearing activities.
Thanks to rigorous manufacturing processes and material expertise, Elasco products also boast strong abrasion and chemical resistance to the elements, withstanding the harshest conditions while outperforming expectations.