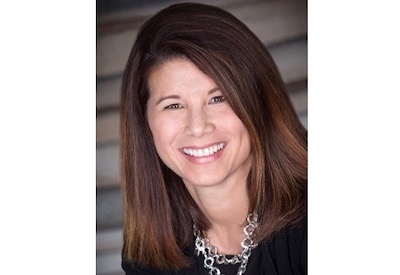 Sept 10, 2020
By Carol McGlogan
There has never been a better time for women to advance in the electrical industry. According to EFC's last member survey, 62% of member companies either have a formal diversity and inclusion initiative in place or is in the process of developing one. EFC members are concerned about the availability of talent and realize that, to fill the 10,000 jobs in our industry that will be vacated by baby boomers, a more diverse employee base will be required. There have also been many studies citing the positive impact on financial performance, innovation, and employee engagement when there is diversity and inclusion.
This mass exit of the workforce will put additional pressure on younger workers to take on more responsibility more quickly than before. Opportunities will be abundant for men and women. Jobs will be posted listing various qualifications for interested candidates to take the challenge.
An internal study done by Hewlett Packard revealed that when job openings are posted, men will apply if they feel they have 60% of the qualifications and their women counterparts will apply only when they meet 100% of the job qualifications. A later study done by the [IT]Harvard Business Review[IT] showed that the top reason why men and women don't apply for a job is because "they did not meet the qualifications and don't want to waste their time." However, it's clear that the view of the qualification threshold is vastly different for men and women.
Qualifications are a wish list, and many HR executives would tell you that the full list is rarely met, and candidates are also evaluated on their potential. People have been successful for years when they have taken the jump on a new opportunity for which they were not 100% qualified. Precedent has been set that, for you to grow, you must experience and tackle new challenges which you may not be completely prepared for.
If women continue to wait for the 100% qualification threshold, it will continue to be one of the reasons why we are not advancing as quickly as men are. Our industry is changing, and we are lucky to have some great women leaders to inspire us to take the jump. The formalization of diversity and inclusion programs will help with issues such as bias during the interview process and programming for female advancement and inclusion.
One of the goals of the EFC Women's Network is empowerment. Knowledge is a driver of empowerment. If I knew that my own personal view of the "100%" qualification requirement was not an absolute necessity for success, I may have taken more risks in my own career.
We have a pool of highly qualified and motivated women in the electrical industry and there is no reason why we shouldn't jump sooner. If we are noticed and approached by leaders to take a challenge, it's because they believe we have the potential. If an opportunity is presented within the organization, it may not be "too soon" to take it. Mentors need to encourage the progress. This is a call to women in the electrical industry: It's time to jump!
Visit EFC's Women's Network and join today: https://www.electrofed.com/womens-network/.
Carol McGlogan is President & CEO, Electro-Federation Canada.