ISA Names Claire Ramspeck as Executive Director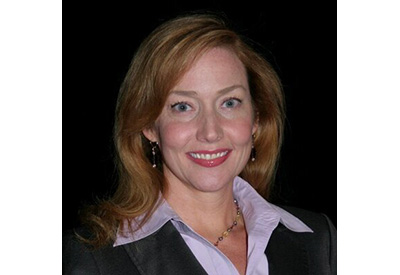 Oct 25, 2021
The International Society of Automation (ISA) announced the hire of its new Executive Director, Claire Ramspeck.
Ramspeck is the founder of Hobbs Barrett, a private consulting firm that specializes in association management with a focus on development, adoption, and dissemination of standards and other technical products and services. Prior to founding Hobbs Barrett, she built a successful career as the Director of Technology at the American Society of Heating, Refrigerating and Air-Conditioning Engineers (ASHRAE) and the Managing Director of Standards Development at the American Society of Mechanical Engineers (ASME).
In addition to her 25-year history of leading standards and technology businesses within associations, Ramspeck also brings a wealth of volunteer experience, chairing and serving on several boards and committees for the American National Standards Institute (ANSI) and Underwriters Laboratory (UL).
ISA President Steve Mustard, who chaired the Executive Search committee to recruit and select Ramspeck, highlighted her standards experience as a key factor in the committee's decision. "Claire has an impressive history of collaborating with volunteers and subject matter experts to develop standards, research, and other projects that meet the needs of industry," said Mustard. "ISA's value is rooted in our standards development, and we build our portfolio of market offerings around key standards that help industries lower costs, boost productivity, and improve safety and cybersecurity. Claire's background will empower her to take ISA's valuable content to the next level."
ISA's current Executive Director, Mary Ramsey, will retire at the end of the year. "The time I've spent with ISA has been a rewarding chapter of my career, and I'm grateful for the collaboration and support of our members, leaders, and professional staff," said Ramsey. "We have been able to accomplish great things, including the creation of the ISA Global Cybersecurity Alliance, a group that continues to advance automation cybersecurity on the world stage. Given Claire's focus on technology adoption, I'm confident ISA will continue to build on its considerable strengths and continue to bring value to the industries we serve."
Ramspeck holds a Bachelor of Science degree in Mechanical Engineering from North Carolina State University and a Master of Business Administration degree from Georgia State University. Prior to working with associations, she was a design engineering contractor for the Department of Energy through Bechtel Savannah River. Ramspeck has been honored with the Meritorious Service Award from ANSI and the Norman R. Harbaugh Scholastic Achievement Award from the Georgia State University College of Business.