Hubbell Reports Third Quarter 2020 Results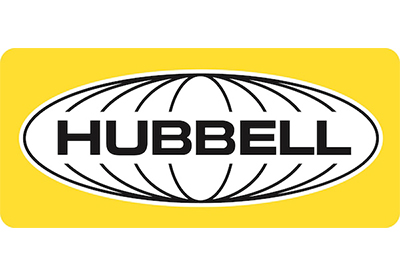 Oct 29, 2020
Hubbell reported operating results for the third quarter ended September 30, 2020.
-Q3 net sales -8% (organic -8%)
-Q3 diluted EPS of $1.96; adjusted diluted EPS of $2.30
-Includes restructuring and related investment ($0.07)
-Year to date free cash flow of $404 million, up 29% year-over-year
-Raising FY20 diluted EPS guidance to $6.30-$6.45; adjusted EPS of $7.45-$7.60
"Hubbell delivered another quarter of operating margin expansion and robust free cash flow generation, with strength in Electrical T&D driven by secular grid modernization trends partially offsetting continued softness in most other end markets," said Gerben W. Bakker, President and Chief Executive Officer. "We continue to effectively manage through significant economic uncertainty by focusing on what we can control, and our ongoing operational transformation is producing sustainable productivity savings. These benefits, along with lower operating expenses and execution on price/cost, drove margin expansion in the quarter despite volume declines. Additionally, we again generated robust cash flow in the quarter and expect to deliver approximately $550 million in free cash flow for the full year."
Mr. Bakker continued, "Grid hardening and modernization initiatives, along with ongoing renewable energy trends, drove strength in demand for T&D components and led to high single digit organic growth in our Power Systems business. Power Systems volumes also benefited from increased storm activity, which we estimate contributed approximately 4 points to year-over-year volume growth in the third quarter. As anticipated, Aclara revenues continued to be affected by regulatory restrictions on certain project deployments and installations as a result of the COVID-19 pandemic, although these headwinds moderated as the third quarter progressed. While our Electrical volumes improved sequentially relative to the second quarter, these end markets continued to face broad-based weakness as expected. Residential lighting markets were a notable exception, with double-digit organic growth in the quarter driven by strength in e-commerce and retail channels."
Mr. Bakker concluded, "Hubbell's third quarter results demonstrate strong execution in an uncertain environment. While we remain cautious in our near-term volume outlook, we see continued runway for operational improvement ahead of us, and are confident in Hubbell's ability to drive consistent and differentiated performance. Our high quality portfolio of electrical and utility solutions with strong brand value and best in class reliability positions us well for long-term success."
Certain terms used in this release, including "Net debt", "Free Cash Flow", "Organic net sales", "Organic growth", "Restructuring-related costs", "EBITDA", and certain "adjusted" measures, are defined under the section entitled "Non-GAAP Definitions." See page 8 for more information.